Mahasweta Devi found extraordinariness among ordinary people: Amit Chaudhuri
Her work had the poetry and power of myths, says the writer.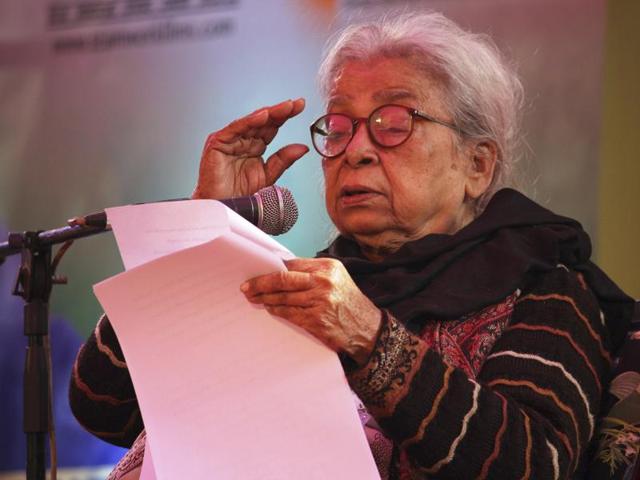 Updated on Jul 28, 2016 09:02 PM IST
Mahesweta Devi certainly belonged to the line of writers who learnt from Tagore both in terms of their art and the taking of public political positions. But she walked a slightly different path, away from the Bengal Renaissance.
She wrote about tribal life and obscure lives. A story I particularly remember was 'Pterodactyl.' Her stories have seemed unusual to me for their movement away from non-Brahmical concerns. Their world was not the caste-world but about the tribals' own gods and goddesses.
Read | Author-activist Mahasweta Devi dies in Kolkata at 90
Unlike her activism where she fought for very real issues, her stories didn't belong to the genre we call social realism. She was interested in mythic fights, her work had the poetry and power of myths. Her storylines were, therefore, not straightforward portrayals of oppressed people, she was interested in the extraordinariness that could be found in the ordinary and among ordinary people.
Her style is almost anti-literary, and at times, even close to journalism, it was different from the lushness of Marquez. She was no magical realist.
Read | Mahasweta Devi lived like she wrote: Fearlessly and without restraint
(As told to Paramita Ghosh.)
Close Story