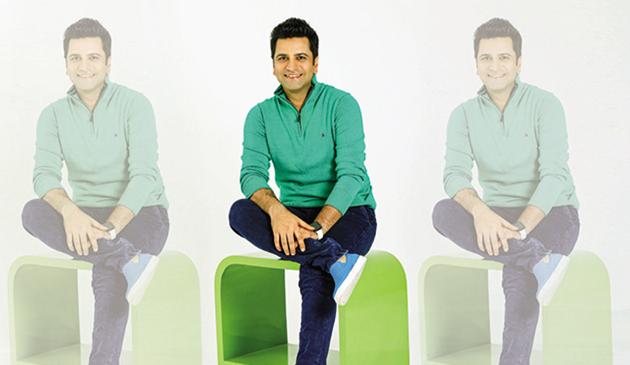 If not a chef, I would have been a really bad banker: Kunal Kapur
PUBLISHED ON DEC 24, 2016 08:15 PM IST
Sun Sign: Virgo
Birthday: 18th September
Place of birth: New Delhi
Hometown: Delhi
School/College: St. Francis de Sales School, Delhi / IHM Chandigarh
High point of your life: My first job, where I was chosen out of 250 candidates ob. I was one
Low Point of your life: My initial days of struggle to become a chef
What are you doing currently: Travelling and researching on the unique pickles of India
If you weren't a chef, you would have been...
I suppose I would have been a really bad banker.
The one thing you love about Indian food?
Eating with hands. And the way it is shared with all.
What would we find in your fridge right now?
My fridge will never run out of chocolates, cheese, curd and fresh herbs.
Have you got lucky with women because of your skills in the kitchen?
I do believe that you don't need to be tall, dark and handsome if you can cook.
One recipe every man must know...
The recipe of love.
Two things you can do better than cooking?
I enjoy playing volleyball and I think I am reasonably good at getting people to talk.
The worst and the best thing about being a celebrity chef is...
The fact that people expect a lot from you.
Most chefs are known to scream and shout in the kitchen...
I used to be like that, but I don't lose my temper now. Of course, I mean business at work, but outside of that I am very easy going and I can make the same people laugh.
When did you first realise your love for cooking. What did you cook in those days?
My father would make me sit on an upturned oil canister while he would cook. Those casual lessons marked the beginning of my love affair with cooking. I remember I was 14 when I first made tea for all and nobody drank it. My mother then taught me how to do it right.
Your favourite food?
Home-cooked food is what I crave for. My mother makes the best karela sabzi, while my father is great at making seekh kebabs. My uncle makes the yummiest mutton.
Your favourite film based on food...
It would have to be Ratatouille. (2007)
If you were an ice cream, what flavour would you be and why?
Vanilla with hot chocolate, because it won't fade into oblivion with time.
Your favourite international destination for good food?
Australia has some of the best produce and some of the best hands to cook it right.
Your most extravagant buy...
My car, a BMW.
A dish you can never cook?
I don't think I can ever cook chikar chhole the way my mother does.
Your strategy in a crisis?
Be calm, think logically, devise a plan and execute it well.
Foods that get you in the mood for love...
Wine, cheese, fresh bread and some chocolate!
How often do you have your cake and eat it too (literally)?
(Laughs) Quite often actually. I know what flavours I like (rum and chocolate) and thankfully I can make them too.
One dish that lifts you up when you're feeling low...
Ajwaini parantha with meethi dahi.
A food show you can never miss?
I'd say it's the show, Chopped.
The one thing about you that isn't well known?
Not many know that I used to be a shy person.
A cookbook you swear by...
It's the Larousse Gastronomique, the world's classic culinary reference book.
Ideal guests at your dinner table would be…
My family members.
The most versatile vegetable in your opinion is…
Without a doubt, it would have to be the potato.
The most mouth-watering dish you have created for someone?
I once cooked bajra khichdi for a gentleman. He said the taste reminded him of his mother who made it for him when he was a young boy.
Which of your culinary preparations does your son like the most?
Pasta. "White wala aur no vegetables", he says without fail.
What would you cook on a blind date?
Let's just say that chocolate never fails to impress anyone.
When you get bored with cooking, you…
Drive, travel, read and repeat.
How do you de-stress?
Travel is my biggest distraction and it helps me feel rejuvenated.
*
My favourites
Street food: Has to be aloo tikki.
Home-cooked meal: It's karela with phulka.
Comfort food: Cheese and chocolates. I can't skip dessert.
Cuisine: I am a chef and I love to eat and cook. So it's difficult for me to pick any one cuisine. I love them all.
Celebrity chef : Sanjeev Kapoor.
From HT Brunch, December 25,2016
Follow us on twitter.com/HTBrunch
Connect with us on facebook.com/hindustantimesbrunch
Close