Establishments with fewer than 10 employees to now be included in new jobs growth metric
Livemint, New Delhi |
Prashant K. Nanda
Mar 13, 2018 11:58 AM IST
The government will include jobs created in establishments deploying less than 10 people in its new metric to calculate jobs growth. This means that establishments and shops run by a single owner or employee too will be counted as employment generation.
Expanding the scope of job creation in the country, the National Democratic Alliance (NDA) government has now decided to start counting jobs created in the non-farm informal sector.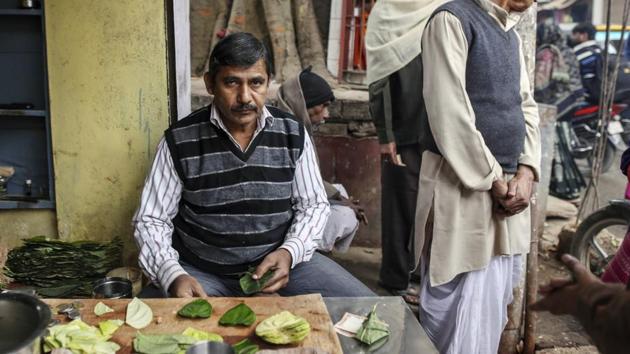 The government has asked the labour bureau under the Union labour ministry to begin counting jobs created in establishments deploying less than 10 people. Effectively, it means, establishments and shops run by a single owner or with one employee too will be counted as employment generation.
Data from this new measure of employment based on an establishment survey is expected to be released either by the end of this year or in the first half of 2019.
"Last week it was decided to count jobs growth in establishment having less than 10 employees," said B.N. Nanda, senior labour and employment adviser at the labour ministry.
"The move will give a comprehensive picture of the job scenario in the country and may help settle the jobs growth debate in the country," he told reporters, adding that the government has accepted a task force recommendations on this.
In July 2017, a government task force headed by then NITI Aayog vice-chairman Arvind Panagariya had suggested adopting a "pragmatic definition" of formal workers and recommended that workers covered under private insurance or pension, those subjected to tax deduction at source (TDS) and those working in companies excluded from the Goods and Services Tax Network (GSTN) should be considered for counting of jobs.
The Panagariya panel was of the view that, "in the Indian context, where written contracts are not common and nearly three-fourths of employment is in enterprises with fewer than 10 workers, the definition of a formal worker based on enrolment in provident funds, medical insurance or pension schemes represents a reasonable compromise."
India lacks accurate jobs data and unemployment has been a prickly issue for successive governments.
Nanda said the labour ministry will take the 2013-14 sixth economic census as the base for the new survey of informal jobs; a committee is working the finer details of it before it is rolled out. "We are expecting the first survey to be out in a year may be by 2019," he added.
According to the sixth economic census, 41.97 million establishments or 71.74% were Own Account Establishments, or establishments without any hired worker, and the remaining 16.53 million (28.26%) were establishments with at least one hired worker. Own Account Establishments grew at the rate of 56.02% while the growth of establishments with hired workers was 15.11%, since 2005.
"Current employment data is inadequate to show the correct picture of jobs growth in India. It has to be broad-based and formal jobs definition needs to be reworked," said Rituparna Chakraborty, executive vice-president at staffing firm Teamlease Services.
Nanda said, the annual household survey by the department of statistics, the quarterly establishment survey by labour bureau covering eight sectors and 18 subsectors and now the new survey of establishments with less than 10 employees will give a comprehensive picture of jobs in India.
Meanwhile, the government on Monday released employment data for July-September 2017 that saw a rebound in job creation in seven of the eight key sectors, including manufacturing. As against only 64,000 jobs in the April-June 2017, the July-September saw a positive change of 136,000 jobs.