Paytm's founder is on a mission to change the banking business
Updated on Jan 11, 2017 07:24 PM IST
Sharma is perhaps the biggest beneficiary of prime minister Narendra Modi's demonetisation business. Paytm from a payments startup spiraled up to become a household name as India faced its biggest ever cash crunch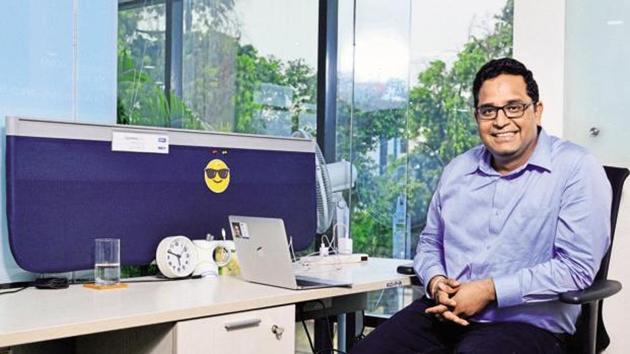 "The mobile wallet will become a part of our payments bank business," Vijay Shekhar Sharma told this reporter in December.
Sharma is perhaps the biggest beneficiary of prime minister Narendra Modi's demonetisation business. Paytm from a payments startup spiraled up to become a household name as India faced its biggest ever cash crunch.
To its user's respite, the Paytm mobile wallet has become the biggest alternative for cash. Millions of small merchants and first time users downloaded the Paytm app, and used it to buy everything from tea, grocery, vegetables and fill fuel in cars.
But, Sharma is far from being content. In fact, he sleeps less, works over 16 hours in a day, holds more meetings, and is already preparing for his next big "bang".
In the next five days, in its biggest shift ever, all Paytm mobile wallets – 160 million of them – will move to Paytm Payments Bank Ltd, a newly created company, where Sharma will hold 51% stake directly, and some through One97, the parent company that owns the Paytm brand.
In the payments bank business, Sharma's total holding will be about 61%. "This will be an Indian company, owned by Indians, and I am proud about that," he said.
Sharma, an Aligargh boy, who went to a Hindi medium school, faced a lot of discrimination as he couldn't speak fluent English. He would read the same book in Hindi and in English to learn the language.
Sharma wasn't born rich. He has had his own rough days. Once, he was left with Rs 10, and he had to travel to South Delhi from Kashmiri Gate – a distance of about 20 kms. He walked; otherwise he wouldn't have money for dinner.
He has come a long way through.
Sharma is on the verge of fulfilling his biggest ever dream – build a banking business that will have more customers than India's largest bank, the State Bank of India. "I am dreaming with eyes wide open," he said.
For the first time, Sharma said, that a bank will not have branches, but he hopes that more people will use its service, even in small towns and cities, by people who never had an opportunity to have a bank account.
Moving the wallet out from One97, and putting it under Paytm Payments Bank is just the first step in that direction.
Once that happens, Sharma will be able to urge the wallet holders to open a bank account with Paytm (it is not mandatory, though). The wallet balance will become the account balance. The same balance will be used to pay for an Uber ride, pay bills, make recharges and even shop online.
Paytm will also push a whole bunch of micro financial service to the account holders, such as micro finance, loans, mutual funds, debit cards, and insurance. Most of these tie-ups are under works, Sharma has said.
It's simple, Sharma laughs aloud. He is a jovial person. "One you have a bank account, you will be eligible for financial services at the click of a button," he had told.
"We will change the way banking is done," Sharma sounded quite optimistic.
But Sharma is not alone, Sunil Bharti Mittal-promoted telecom behemoth has already launched its payments bank. Its users already avail 7.25% interest in savings account. Paytm will also face a lot of resistance from incumbent banks.
Initially, Sharma had plans to automatically convert all wallets to bank accounts, that's not happening right away. Users will have an option to open an account.
But there is a catch. For any merchant, who has a Paytm bank account will be able to transfer money from his wallet at "zero" transaction fees, but to any other account, Paytm has intentions to levy a small amount.
That's also one reason why Sharma is confident that this is the beginning of a "banking revolution".
Personalise your news feed. Follow trending topics