TCS first-quarter profit rises 24% at
₹

7340 crore, beats estimates

TCS posted a net profit of

₹

7340 crore ($1.07 billion) in the quarter ended June 30, compared with

₹

5945 crore a year earlier, the company said in a statement on Tuesday.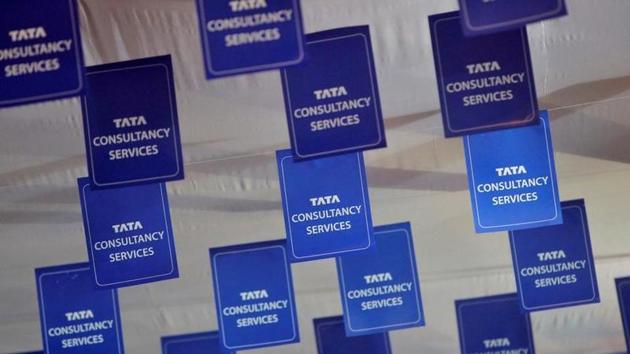 Updated on Jul 10, 2018 06:47 PM IST
Press Trust of India |
Press Trust of India
The country's largest software exporter Tata Consultancy Services (TCS) posted a 23.4% rise in consolidated net profit to ₹7,340 crore for the first quarter ended June 30, 2018.
The company had reported a net profit of ₹5,945 crore in the same period previous fiscal, TCS said in a regulatory filing.
The Tata Group company -- which accounts for a lion's share of the group's overall profit -- saw its income from operations grow at 15.8% to ₹34,261 crore for the first three months of the current financial year, up from ₹29,584 crore a year earlier.
"We are starting the new fiscal year on a strong note, with the growth engine firing on all cylinders. Our banking vertical recovered very nicely this quarter, while other industry verticals maintained their momentum," TCS CEO and MD Rajesh Gopinathan said in statement.
Gopinathan exuded confidence that the company is poised "well for the future" given a good set of wins during the quarter, a robust deal pipeline and accelerating digital demand.
The company said it is seeing strong demand in areas like cloud transformation, cyber-security, data privacy, and automation.
TCS CFO V Ramakrishnan said that a disciplined execution, accelerating growth and currency support helped the company mitigate the impact of wage increases during the quarter.
"This strong start gives us greater confidence in our ability to get our operating margin to our preferred range, while continuing to fund the digital investments that are differentiating us in the marketplace," Ramakrishnan said.
TCS declared an interim dividend of ₹4 per equity share (of Re 1 each).
The results came in after market hours. TCS shares closed 0.56% lower on BSE on Tuesday to ₹1,877 a piece.
TCS, which on Tuesday flagged-off the Q1 earnings season for the IT pack, had recently announced a ₹16,000-crore buyback offer entailing up to 7.61 crore shares or 1.99% of the total paid-up equity share capital at ₹2,100 a share.
Last year too, TCS had undertaken a buyback offer of a similar size.
Announcing the March quarter results, TCS has also announced a 1:1 bonus share issue.
Topics
Close Story