ArcelorMittal forges bond with SAIL for steel plant in India
Lakshmi Mittal signs a deal with SAIL for a steel plant in India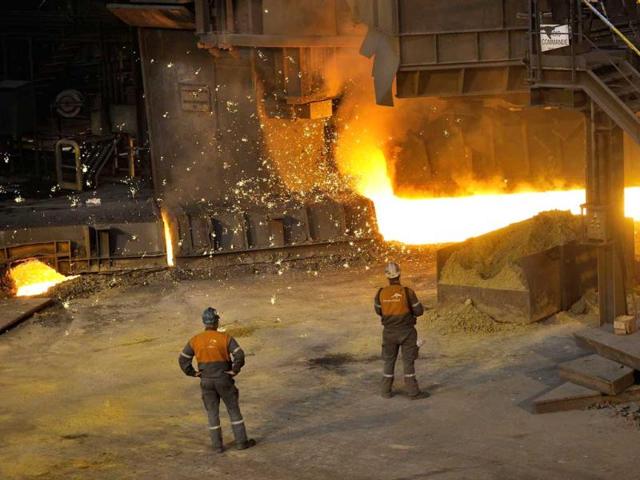 Updated on May 23, 2015 04:39 PM IST
NRI billionaire Lakshmi Mittal-led ArcelorMittal on Saturday partnered with PSU giant SAIL to set up an automotive steel plant with an estimated Rs 5,000 Crore investment, taking a fresh shot at entering India after nearly a decade-long wait for its earlier projects to take off.
"The proposed JV will construct a state-of-the-art cold rolling mill and other downstream finishing facilities in India that will offer technologically advanced steel products to India's rapidly growing automotive sector," said ArcelorMittal and Steel Authority of India Ltd. (SAIL ) in a joint statement.
The JV proposal comes at a time when South Korean steel giant POSCO is also in talks with SAIL to set up an integrated steel plant.
A source hinted that the plant size discussed is "1.5 million tonne (MT) and the investment could be in the range of $850 mn", though no official figures were disclosed. The project needs formalizing the JV structure, assessing options for plant locations, project costs, etc.
"It could take up to two years to carry out all necessary due diligence and cement our relationship into a formal joint venture company," a Steel Authority of India spokesperson told PTI.
The MoU towards setting up the JV was signed by Lakshmi Mittal, Chairman and CEO of ArcelorMittal, and SAIL's Chairman CS Verma. The move is considered to be big for ArcelorMittal which has been trying to enter India after failure in setting up plants at Odisha and Jharkhand. Its work on $6.5 bn Karnataka plant is yet to take off.
Steel Secretary Rakesh Singh said, "Increasing the availability of indigenously produced automotive steel would reduce India's reliance on imports and provide the Indian steel industry and the automotive industry with a sustainable competitive advantage."
He also said that India can thus cater to international automotive market, the proposed collaboration between ArcelorMittal and SAIL is in tune of Narendra Modi's 'Make in India' campaign.
Close Story
Personalise your news feed. Follow trending topics