Qualcomm's always-on camera tech for smartphones raises privacy concerns
Android smartphones with the next-generation Qualcomm Snapdragon 8 Gen 1 will have an always-on camera that will let users unlock the phone by looking at it. Qualcomm says the data collected by the front-facing camera will be processed on the device.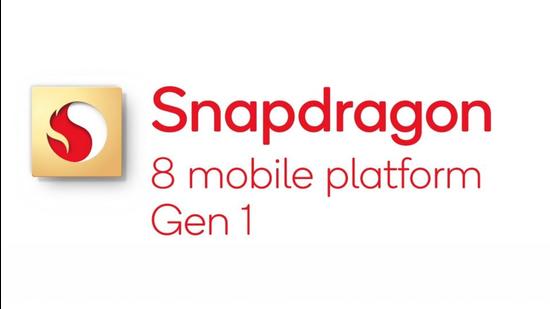 Published on Dec 02, 2021 12:40 PM IST
Android smartphones with the next-generation Qualcomm Snapdragon 8 Gen 1 expected to start rolling out in early 2022 will have issues related to privacy. Or it may be very exciting depending on one's perspective. Qualcomm seeks to make things convenient for users and to enable them to lock or unlock phones without touch
"The always-on camera gives one very basic advantage. Your phone's front camera is always securely looking for your face, even if you do not touch it... Imagine waking up your phone with just a glance while it is sitting on your desk or propped up on your kitchen counter. And even if your hands are full," Judd Heape, vice president, product management, camera, computer vision, and video, Qualcomm, said describing the new camera feature.
Qualcomm has said the data collected by the front-facing camera in a phone will be processed on the device itself and none of that will be sent to the cloud for processing. The functionality is enabled by a fourth ISP, or image signal processor, which is always-on and tucked away in the functionality of the front camera.
Also Read: For Apple and Google, fight against state-sponsored spyware isn't getting easier
The company has underlined that a user will be able to unlock the phone as soon one looks at it. There is no need for a fingerprint sensor or a complex set of face detection algorithms. Or even a voice command. And when the user looks away, the phone will get locked. And that latter bit is the security aspect that Qualcomm is focusing on. That the phone will unlock as soon as one looks away will ensure the data is saved. If the camera detects the user's face looking at the phone along with someone else's face also in the frame, the phone will unlock but private information such as notification contents will be hidden. Sounds interesting on paper, but how well will it translate in the real world remains to be seen.
The always-on front camera's privacy issues relate purely to the potential for abuse; functionality such as this makes it easier. It is not clear if phone makers will give users the option to turn this functionality off.
The always-on camera can be compared with microphones in smartphones, and other smart devices that are also always listening. That is how "Hey Google" and "Hey Alexa" and "Hey Siri" work on your phone. But the assurance in that realm comes from the expectation that they are listening for certain keywords (also known as wake words). There have been numerous documented instances over the years of third parties accessing chats of users sitting and talking around virtual assistants such as Amazon Alexa after hearing the wake word.
Smart home devices such as smart speakers, smart displays, and smart doorbells stay at home. If they have a camera tracking functionality, it can be turned off and most smart displays have physical sliders to cover the camera. Smart speakers let you turn off the microphone, and the assistant will stop listening till you unmute it. You can also enable the option to not record any conversations and delete the ones already done.
Unlike a phone, which you also carry around, smart home devices have more checks in place. It is unlikely that any phone maker would install a physical slider on a sleek phone.
There is also the issue of third parties with malicious intent accessing your phone. The Pegasus spyware, among many, has regularly accessed microphones in smartphones to spy on users. With the ISP that specifically enables an always-on camera in phones, attempts will surely be made to get access to that ready-made potential for a live feed of your life as it unfolds.
There is also the question of how much access to this functionality, if at all, will third-party apps get. What if an app goes rogue?
Phone makers may choose to bypass this ISP functionality completely. A lot of them already do customising functionality that is enabled or disabled on chips that power their phones. Often, they have an alternate solution in place. Many phone makers simply choose to use their own image processors for cameras, leaving the built-in Qualcomm ones disabled.
Close Story