Build consensus to curb drug abuse
Jan 21, 2015 09:31 AM IST
Drug abuse has acquired a new currency in politics. Isn't it interesting that after more than three decades of using drugs to woo voters, politicians have now realised that the noises against drug abuse can get them more political dividends? Hence, each one is trying to outcompete the others in the blame game.
Drug abuse has acquired a new currency in politics. Isn't it interesting that after more than three decades of using drugs to woo voters, politicians have now realised that the noises against drug abuse can get them more political dividends? Hence, each one is trying to outcompete the others in the blame game.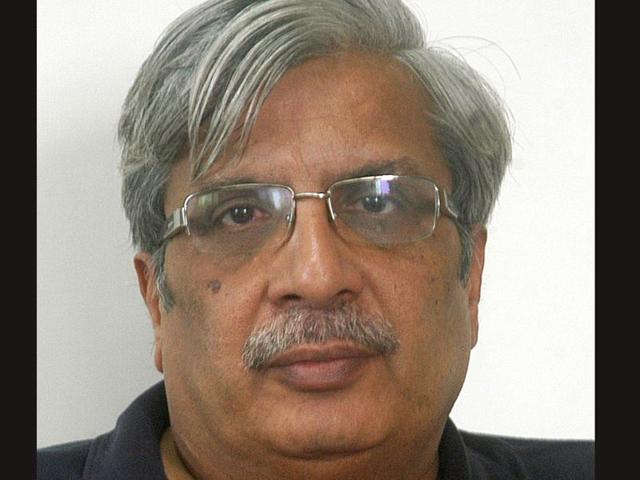 Drug abuse and drug trade are secular and above political affiliations, having no religion, caste or creed. The abuse affects human life irrespective of the person's status or position in society. Drug abuse and trade have not only survived but also flourished historically in all political regimes. Therefore, to attribute its prevalence to a particular political party or individual is to ensure its longevity.
Stay tuned with breaking news on HT Channel on Facebook.
Join Now
Blame game, lip service
The wide-ranging debate initiated by Hindustan Times, besides other initiatives, stressed the need to build consensus in politics to combat the drug menace. And, most of the political leaders, after blaming each other, paid lip service to building political consensus.
At the same time, they contested each others' claim about the enormity of the problem by giving numbers. There is no scientific data available on the number of addicts in Punjab as most of the studies conducted were on drug addicts. In 2001, the study conducted by Dr Neerja and Vasudha Goyal of the Institute for Development and Communication, with a sample size of 4,335 addicts, observed that 79% of the drug addicts were youths. Similar studies done by PS Verma (2010) with a sample size of 1,527 addicts and RS Sandhu (2013) with a sample size of 600 addicts, mentioned that around 73% of the drug addicts were youths. From these studies, it was erroneously inferred as if 70% of the youths of Punjab were drug addicts. However, it is not to deny the enormity of the problem. Even if less than 10% are affected by drugs, enormity and seriousness of the problem cannot be underplayed as it affects human life.
Stigmatisation of addicts
In HIV/Aids campaigns, it was propagated that truckers were more vulnerable to Aids and, thus, they were targeted. As a consequence, truckers and their families got stigmatised and many of them complained that people stopped marrying into their families. Similarly, attempts to isolate the Punjabi youth and project them as drug addicts also leads to their stigmatisation.
Being a complex problem, it requires a comprehensive and in-depth study to capture the extent of addiction to psychoactive substances. The United Nations' guide on Alcohol and Drug Addiction stressed the need to capture various stages of substance abuse. For instance, the first stage is experimentation in which the person does not actively seek out drugs; the second is social or recreation in which the person takes drugs on events. The third stage is where the person becomes habitual. In the fourth stage, the person continues to use drugs in spite of the negative consequences on his or her life. The fifth stage is drug addiction in which the person loses control of himself or herself to drugs. To club all these stages for formulating any intervention strategies is fraught with danger.
Regional context
Drug trade and drug abuse have their own dynamics. Drug trade has international dimensions, regional context and local sites. Punjab is a transit route for the international drug trade. Heroin is smuggled from across borders as part of the Golden Crescent Triangle. It originates from Afghanistan to its final destinations in the US, Europe and Canada. It has its regional context, as drugs such as opium, poppy husk, charas and ganja are traded from the states of Himachal Pradesh, Madhya Pradesh, Rajasthan etc. And for the misuse of prescription drugs, such as tablets, syrups and injections, the same are supplied by some chemists and peddlers.
Govt crackdown
In view of these varied sources of drug supply, a composite plan has to be launched. The recent crackdown by the Punjab government has led to the registration of more than 14,000 FIRs under the Narcotic Drugs and Psychotropic Substances (NDPS) Act with 80% conviction rate as compared to other drug-affected states such as Goa and Maharashtra, where only nominal cases were registered with low conviction rates.
This initiative alone may not bring the desired results as seizures of drugs lead to scarcity, increased prices of drugs, and bribes and also have a 'balloon effect'. As reported in The Economist (May 24, 2014), "the squashing down on illicit activity in one place causes it to pop up somewhere else." It adds that the 'balloon effect' also operates among consumers – as consumption of synthetic drugs such as methamphetamine, ketamine and mephedrone are multiplied. In fact, the seizures of these drugs have already led to the addition of 348 psychoactive substances. No doubt, there is a need to check illegal supply of drugs, but the prohibitionist drugs policies would prove to be counterproductive. Further, to give rewards for giving information on drug peddling is to reduce reformers into informers. This would take initiatives away from the people.
The central and state governments should form a consortium with multi-agency coordination between the Central Bureau of Narcotics, Directorate of Revenue Intelligence, customs, central excise etc. and state enforcement agencies to effectively intervene to reduce the supply of drugs at three levels -- international drug trade, to break the cycle of inter-state trade from the source to the consumers by crop eradication and control, and misuse of prescription drugs.
Drug-free zone
On the demand side, the state and society should work together for making drug detoxification and the recovery support system accessible to the victims. A drug-free zone for the recovery and skill development rehabilitation centres to make youth productive have to be set up. A drug prevention programme with voluntary drug testing camps in schools, colleges, workplaces and factories have to be made functional. A chapter on drug abuse in educational curriculum should be introduced.
The first and foremost thing that emerged from the HT debate is that the political parties have to stop playing politics with drugs. The Centre and the states should work together to check illegal drug trade and also to impose Section 68 of the NDPS Act, 1988, to forfeit the illegally acquired assets of people involved in the drug trade. Policies need to be made to make the youth employable, build partnership with parents, and community leaders to become mentors for the prevention and treatment of drug abuse.
The writer is director, Institute for Development and Communication (IDC), Chandigarh