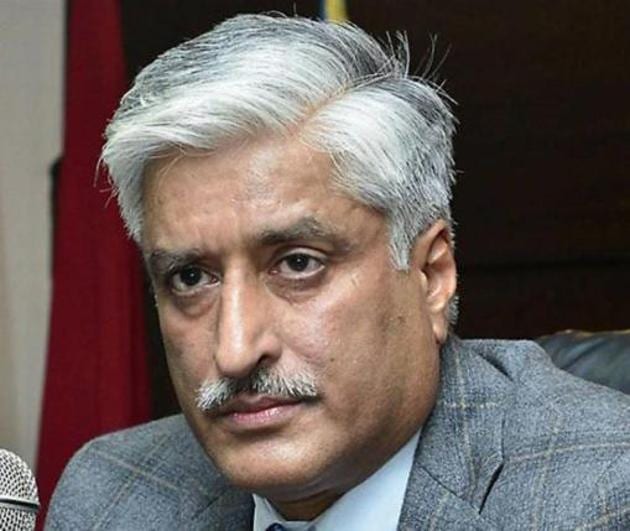 Former Punjab Police chief Sumedh Singh Saini moves SC after high court dismisses bail petition
Ex-DGP is likely to be represented by senior advocate Mukul Rohatgi in the Supreme Court next week; Punjab Police file caveat requesting court to hear it before any order is passed in the case
HTC and ANI | By HTC and ANI
UPDATED ON SEP 11, 2020 12:48 PM IST
Former Punjab director general of police (DGP) Sumedh Singh Saini has moved the Supreme Court, seeking anticipatory bail in a case related to the alleged abduction and disappearance of a junior engineer, Balwant Singh Multani, in 1991.
Saini, who is likely to be represented by senior advocate Mukul Rohatgi, moved the apex court on Thursday evening after the Punjab and Haryana high court on Tuesday dismissed his bail plea. Punjab Police too filed a caveat requesting the Supreme Court to hear it before any order is passed in the case.
The matter is likely to come up for hearing next week, lawyers from both sides said.
Saini, a 1982-batch Indian Police Service officer, who was the youngest DGP in the country, was booked along with six others on May 6 at Mataur police station in Mohali for the alleged kidnapping of Multani in 1991. Murder charge was invoked in August after two of the accused policemen turned approvers.
Multani worked with Chandigarh Industrial and Tourism Corporation (Citco) and was picked up by the police after a terrorist attack on Saini, who was then Chandigarh senior superintendent of police. Saini was injured in the attack and three policemen were killed. Saini retired in 2018 after 36 years of service.
'POLITICALLY MOTIVATED CONSPIRACY'
Saini claims that the case against him is an example of "politically motivated conspiracy" by the Capt Amarinder Singh-led Congress government in Punjab. He says he was granted bail by the trial court after the registration of the FIR, hence, it should continue.
In 2008, the Central Bureau of Investigation (CBI) also registered a case against him that was later quashed by the Supreme Court. This is another argument put forward by Saini who added that when Covid-19 was at a peak, under "a politically motivated conspiracy, an FIR was registered against him on the same facts by the state machinery.
Saini was part of the then director general of police KPS Gill's team that helped eliminate terrorism in the state. His bail petition mentions his outstanding service record.
"When the state of Punjab was going through a difficult period, he took active part in counter terrorism and anti-insurgency operations. The applicant is a decorated officer and was awarded the President's Police Medal for gallantry and The Wound Medal (now referred to as Parakram medal). He has been a target of anti-national and terrorist elements," the petition said.
The petition also said that after abatement of terrorism in Punjab, the applicant has been involved in unearthing scams and scandals. He served as head of the state Vigilance Bureau from 2007 to 2012 and during his tenure "a number of criminal cases were registered against members of the political party, which is now in power in the state of Punjab", the main reason Saini mentions in his plea on the registration of the FIR.
On September 8, the high court dismissed his anticipatory bail plea, observing that the same cannot be allowed as there is every likelihood of Saini stifling fair investigation and trial. "The investigating agency has woken up and gathered courage to investigate its own officer and therefore, the vital pieces of evidence which would come handy in leading to various leads would inch towards unravelling this puzzle, which too has baffled the citizenry who are looking upon the justice system as a last resort to get justice," the high court bench of justice Fatehdeep Singh observed on why Saini's custodial interrogation is warranted.
According to Punjab Police, Saini has 'Z' category security cover but his whereabouts are not known for nearly a week now.
Close