Regional buzz: Vij's snooping claims confirms Haryana govt
Updated on Jul 27, 2015 12:50 PM IST
Haryana minister Anil Vij's charge of snooping against his own government has left the state top brass shaken. While chief minister Manohar Lal Khattar and his aides are fumbling for words, the opposition Congress and INLD are slamming the government. But accusations of political snooping are not new in Haryana and have even brought down a government at the Centre once in the past.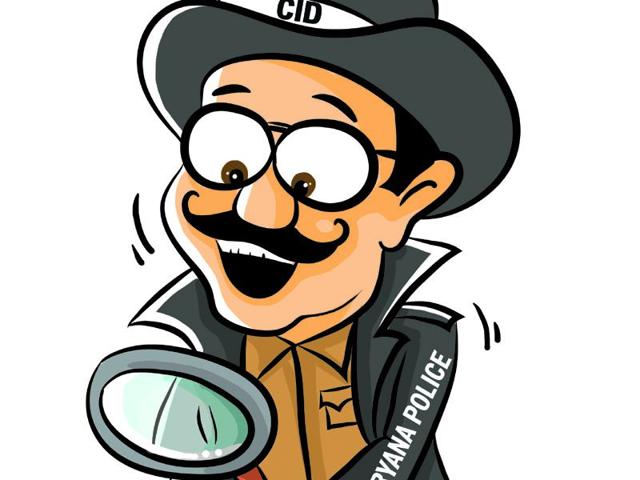 Political snooping
Haryana minister Anil Vij's charge of snooping against his own government has left the state top brass shaken. While chief minister Manohar Lal Khattar and his aides are fumbling for words, the opposition Congress and INLD are slamming the government. But accusations of political snooping are not new in Haryana and have even brought down a government at the Centre once in the past. During the Hooda government, the then deputy CM Chander Mohan, son of former CM Bhajan Lal, caught a CID sleuth outside his house in Panchkula in 2006 and alleged that his family was under surveillance. In 2012, IFS officer Sanjiv Chaturvedi, who exposed numerous irregularities in forest schemes, had accused the state authorities of tapping his mobile phone and even sought information under the Right to Information Act. CID men were routinely seen trying to eavesdrop whenever leaders like Karan Singh Dalal (Congress) held press conferences during the INLD rule. Dalal had even started keeping an extra copy of his press statement for the men keeping surveillance. Back in 1991, two Haryana CID constables in plainclothes, who were caught loitering outside former prime minister Rajiv Gandhi's home at 10, Janpath, had triggered the fall of the Congress-propped Chandrashekhar government.
Phoney presence
Punjab chief minister Parkash Singh Badal, known for his calm demeanour, is annoyed with his babus' bad mobile phone manners. The officers keep fiddling with their cell phones during official meetings. The CM expressed his unhappiness, nay grouse, over this (mis)conduct of babus on Friday when, in a rare gesture, he hosted a lunch for six scribes on Punjab 'beat'. Badal said he often found officers 'absent-minded' during meetings. He wondered what the officers found more important in their cell phones than the meetings. "During meetings, I see officers fixing their eyes on the phone. Some of them even pay more attention to cell phones than the meeting agenda. This is very disturbing," he said.

Anxious moments
Sikh activist Surat Singh Khalsa, fasting for the release of Sikh prisoners, has given sleepless nights not only to top bureaucrats, including Ludhiana deputy commissioner Rajat Agarwal and police commissioner Pramod Ban, but many others as well. The cops on duty at the hospital are having a tough time keeping their cool while requesting his visitors to stay away. Even the staff attending to Khalsa has become weary of repeated queries made by his so-called "well-wishers". A nursing staff member, while responding to a query, could not help taking a jibe at the state government. "Khalsaji is fine but he ensures that the blood pressure of the people ensuring his safety rises....Uhna nu aitho chhutti milan tak ik darjan officers te hospital staff zarur high BP de mareej bann jaange...(By the time he is discharged from here, at least a dozen officers and hospital staff taking care of him would definitely become patients of high blood pressure)."

Warring attitude
Congress vice-president Rahul Gandhi, back after a hiatus, has been uncharacteristically aggressive in his attacks on the rival BJP. But there is someone in his party who has been aggressive from the beginning. His protégé: Indian Youth Congress president Amrinder Singh Raja Warring, who is also MLA from Gidderbaha in Punjab. His vitriolic attacks are aimed at Prime Minister Narendra Modi and his ministers. Warring@RajaBrar_INC had recently kicked up a storm on micro-blogging website Twitter with his offensive tweet mocking union human resource development minister Smriti Irani. On Friday, the IYC chief responded to agriculture minister Radha Mohan Singh's statement on reasons behind the farmer suicides with a tweet: "Kisan ko napunsak druggie kehne wale Modi and minister pehle khud ka dope test karwalein (Modi and his minister who have called the farmers impotent and drug addict should first get their dope test done)." Of course, it didn't matter to him that the PM was not the one who made the controversial statement.

Not so smart
Top brass of Amritsar Municipal Corporation (AMC) is upbeat about prospects in the "smart city" race. The corporation, it says, has garnered 55 marks for reforms, development and other parameters. But the situation on the ground does not match the assertion. While the MC has made claims, locals do not see any achievement other than failed ventures and infrastructure deficiencies, including the solid waste management project, potholed roads, garbage heaps, faulty streetlights, erratic water supply and clogged sewerage. The centre has proposed to develop three smart cities in Punjab, whereas Amritsar stands at number five for want of amenities and services, according to SAD councillor Surinder Singh Sultanwind. "MC is lagging behind in recovery of taxes, online complaints and other services. How can it expect to ace the test," he says. However, municipal commissioner Pradeep Sabharwal remains hopeful. "We have been awarded 55 marks out of 100 under various heads. I am hopeful that we will be able to attain a good score under other heads that are yet to be assessed," he says.

Exclusive lift
Chief Minister Manohar Lal Khattar may be trying to retain his aam aadmi image through bus and train rides, but some of his babus continue to act like a pampered lot, trying to monopolise everything. In the Haryana civil secretariat in Sector 17, Chandigarh, the IAS officers, especially the senior ones, insist on using one of the two elevators at the main entrance "exclusively". A few of them have set their own "protocol" for the lift operators who are under instructions not to stop the lift for anyone when they are in it. "When a top-ranking IAS officer was in the elevator, the liftman stopped it so that an overweight middle-rung official could get off on the floor where his office is located. The senior bureaucrat did not like it, but kept quiet. Later, his secretary called the liftman and instructed him never to stop the elevator for anyone when the officer is there," said an official. Though there are no official instructions about their "exclusive rights", the babus like to throw their weight around.

Fear comes true
The lingering fear of Jammu and Kashmir deputy chief minister Nirmal Singh has come true. Singh was reluctant to come before the media on June 18 to make a declaration regarding the agreement reached with the AIIMS coordination committee that an announcement regarding an AIIMS in Jammu would be made on or before July 20. He had an apprehension that it may not happen before the deadline. Singh initially decided that his colleague and forest minister Bali Bhagat, who had projected himself as a candidate for the deputy CM's post before government formation, would speak to the media. However, Singh's aides advised him to do the talking, saying he could emerge stronger in case things went as per plan. But with the deadline missed, Singh is now being seen as someone who "betrayed" Jammu.

Inauguration lapse
Himachal Pradesh chief minister Virbhadra Singh is not too happy with young parliamentary secretary Rohit Thakur who is also the grandson of former CM Ram Lal Thakur. Rohit, attached with agriculture minister, recently drew the ire of the CM and veteran irrigation and public health minister Vidya Stokes. Thakur invited revenue minister Kaul Singh Thakur to his assembly constituency (Jubbal-Kotkhai) to inaugurate a school building, forgetting that Virbhadra Singh holds the education portfolio. Similarly, a water supply scheme was inaugurated by social welfare minister Dhani Ram Shandil. While it is not clear whether it was a deliberate act by Rohit or an oversight, the CM seemed unhappy and asked the department officers about the lapse. He later underplayed the two inaugurations, though.

Influential leader
Former animal husbandry minister Harsh Mahajan may have been out of electoral politics for over a decade due to "personal reasons", but he is still counted among influential leaders in the state. A one-time close confidante of irrigation minister Vidya Stokes, he turned his loyalty towards chief minister Virbhadra Singh and is considered close to them. Mahajan, vice-chairman of the state cooperative bank, not only call shots in the government, but also carries weight in the party. He was made Himachal Pradesh vice-president in-charge of Mandi, Sundernagar and Sirmour, besides the Youth Congress that is headed by the CM's son Vikramaditya Singh, during the recent reshuffle.

Smart reply
While hearing the case on land allocated to Priyanka Gandhi Vadra at Charabra for her "dream cottage", Himachal State Information Commission member Kali Dass Batish left Shimla deputy commissioner Dinesh Malhotra red-faced in the court. When Batish asked why the district authorities were reluctant to give information to RTI activist Dev Ashish Bhattacharya, Malhotra argued that he had to do lots of work and meet scores of people every day and does not remember all his decisions. To this, Batish replied: "You may be meeting scores of people, but there is only one Priyanka Gandhi Vadra in the entire country."

Taking potshots
The audio compact disc containing purported conversation of health minister Kaul Singh Thakur has rocked the political circles in Himachal Pradesh, but chief minister Virbhadra Singh hasn't missed any opportunity to take digs. "CD mein awaaz bilkul Himalaya aur Mount Everest ki tarah buland hein," said the CM recently, indicating that one of the recorded voices was that of health minister Kaul Singh Thakur. The recording was done when the Crime Investigation Wing was tapping the phone of a contractor involved in construction of a road built by irrigation and public health department. "This CD is not new. Actually, the cops were tapping the phones of contractors. Kaul Singh was using his phone so his conversation also came to light," he said.

Commitment questioned
The squabbling between former minister Anita Verma and ex-MLA Rajinder Rana, who joined the Congress after the assembly elections, has dismayed Himachal Congress chief Sukhvinder Singh Sukhu. Upset over the infighting in the meeting of the Block Congress Committee of Sujanpur, Sukhu had issued show-cause notices to the two leaders, insisting on the need for discipline in the party. However, he then found the replies of both leaders "satisfactory". The decision has left the party leaders wondering about their chief's commitment to zero tolerance towards indiscipline in the party.

Busy minister
Urban development minister Sudhir Sharma does not spend too much time in his office at the state secretariat. Whenever he is in Shimla, he remains busy with the department officials. The red light outside his room remains on, indicating that the minister is busy and visitors are not allowed to meet him. When he is free, he remains closeted with his favourite chairmen and vice-chairmen of different boards and corporations.

(Contributed by Pawan Sharma, Anshu Seth, Navneet Sharma, Shaheen Parshad, Tarun Upadhyay and Gaurav Bisht)
Close Story
Personalise your news feed. Follow trending topics