Bengaluru news: Concrete mixer falls on car, kills mother and teen daughter
Feb 02, 2023 03:18 PM IST
The deceased, Gayathri Kumar and her daughter Samatha, were on their way to school when the concrete mixer overturned and fell on their car, crushing them both to death.
In a tragic incident, a mother and daughter duo were killed in Bengaluru after a concrete mixer overturned and crushed their car. The deceased have been identified as Gayathri (47) and her daughter Samatha (16).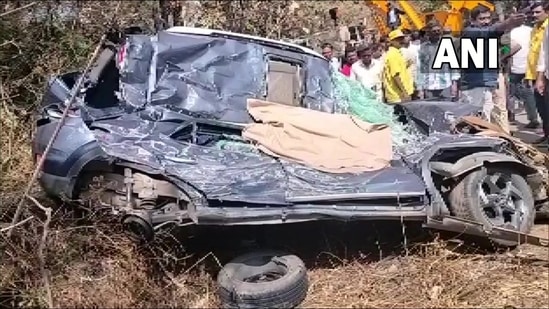 The incident happened on Bannerghatta Main Road while the two were on the way to Samatha's school, news agency ANI reported.
ALSO READ | Bengaluru man, 68, hit by speeding vehicle, dies 2 days after he shared warning
The concrete mixer was reportedly speeding when it lost control and overturned, falling on Gayathri's car, crushing them both to death on the spot. On-lookers and passers-by rushed to help, but could not pull the woman and her daughter out, who were trapped under the truck.
It took four mobile cranes and an earth-moving vehicle to extract their bodies from the mangled car, police told ANI. Meanwhile, the driver of the concrete mixer has been identified and Bengaluru police have formed teams to trace him.
ALSO READ | Bengaluru: Two women of same family die in hit-and-run case, driver on the run
The deceased woman and her husband, Sunil Kumar, were natives of Bellary. Gayathri was a techie and lived with her husband and their two children in an apartment in Bengaluru.
Further details are awaited.
(With inputs from ANI)