Bengaluru man, 68, hit by speeding vehicle, dies 2 days after he shared warning
Jan 07, 2023 08:01 PM IST
A 68-year-old man was killed in a road accident two days after he warned of unruly and haphazard traffic in Bengaluru.
A senior citizen in Bengaluru died after being hit by a speeding vehicle days after he warned of traffic getting dangerous in his locality, sparking sharp reactions from residents. The deceased, identified as Raghunath D, was 68 years old. "The traffic on the trunk road is increasing and also becoming unruly and haphazardly with honking. Can we request the traffic police to station one or two constables and also look at additional barricades. Thanks" - this was the message he posted to a group on Telegram, presumably for residents of his locality, barely two days before his fatal accident.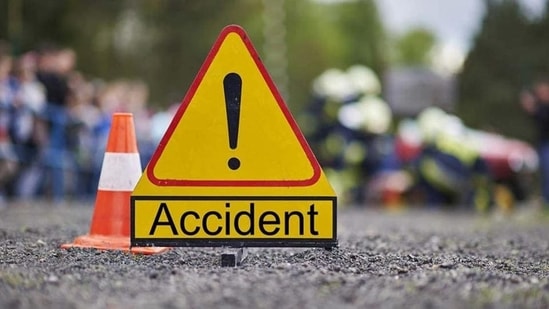 The deceased was hit by a speeding bike while he was taking his evening walk, a tweet by a civic activist and Janaagraha member Srinivas Alavilli said. "Four days ago, Mr Raghunath, a much respected & responsible citizen in the community, posted a warning message. On Tuesday, he was hit by a speeding vehicle on his evening walk. A precious life lost forever. Requesting urgent attention of @blrcitytraffic @cpronammametro @BBMPCOMM," he wrote on Twitter.
The accident took place on Tuesday evening along the Bannerghatta main road, reports said.
"This was an accident waiting to happen. Due to metro construction on Bannerghatta Road, diversions were made which led to heavy traffic flow for the past few days. Community proactively reached out to concerned departments but tragedy struck," Alavilli posted in another tweet.
Alavilli also posted statistics of pedestrian deaths in the Karnataka capital. "In 2022, 228 pedestrians lost their lives on Bengaluru roads. 737 injured," his tweet said.
The accident comes days after the Bengaluru traffic police's tweet saying that the city saw the least number of fatal road accidents in December 2022 when compared to December since 2018. The most recent fatal accident in Bengaluru was this morning, when two women from the same family were killed after a speeding car crashed into their auto rickshaw.