Five people booked after sand, dust found in government-procured wheat. Video
Feb 03, 2023 01:09 PM IST
Sand, dust particles mixed with wheat to increase the weight before it is dispatched for distribution under PDS.
Five people, including the manager of a silo bag storage company in Madhya Pradesh's Satna, have been booked for allegedly mixing sand and other dust particles in wheat procured by the government. According to reports, sand was also found in government-procured paddy sacks in the same district earlier.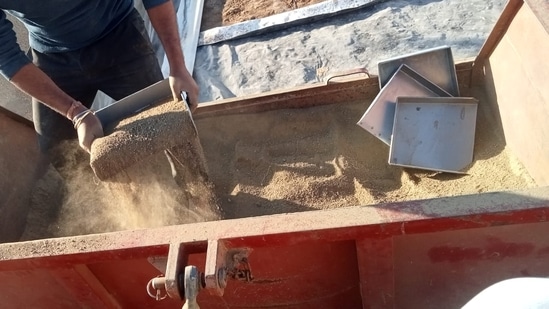 Read| Name of Bhopal's Islam Nagar village changed to Jagdishpur
According to NDTV, a multi-dimensional team probed the matter and found sand and other dust particles were mixed with the wheat to increase the weight before it was dispatched from the silo for distribution.
Read| Record wheat crop likely as acreage up
Nearly 7 lakh quintal wheat has been procured by the government from farmers in last two years in the silo, of which over 3 lakh quintal has already been dispatched for distribution under the Public Distribution System (PDS) in various parts of MP, Bihar and Jharkhand.
Topics