Three-month-old baby dies after 'healer' pokes her 51 times with hot iron rod
Feb 04, 2023 10:03 AM IST
Roshni Kol, the child's mother, said her daughter was rushed to a Primary Health Centre where doctors couldn't save her life.
A 'healer' allegedly inflicted injuries on a three-month-old girl in Madhya Pradesh with a hot iron rod 51 times before the infant died of pneumonia during treatment at Shahdol Medical College, police said.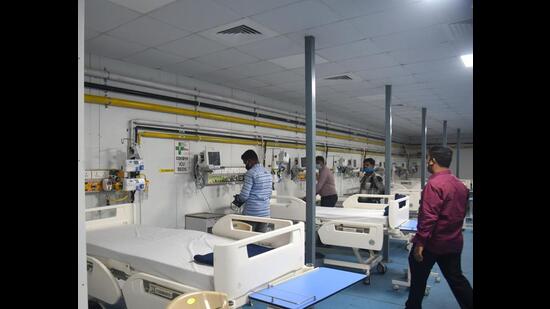 Roshni Kol, the child's mother, said that her daughter was rushed for treatment at a Primary Health Centre but her condition did not improve.
She added she objected to the treatment the woman 'healer' sought to give the infant but her family insisted this was the only way to treat the disease.
The infant was taken to the Shahdol Medical College when her condition deteriorated. "The infant died during treatment on Wednesday night," said Kol.
Shahdol collector Vandana Vaidya said that the girl was suffering from pneumonia and the infection spread due to a delay in treatment.
"We are investigating the matter and will also register a case against the woman [healer]," said Vaidya.