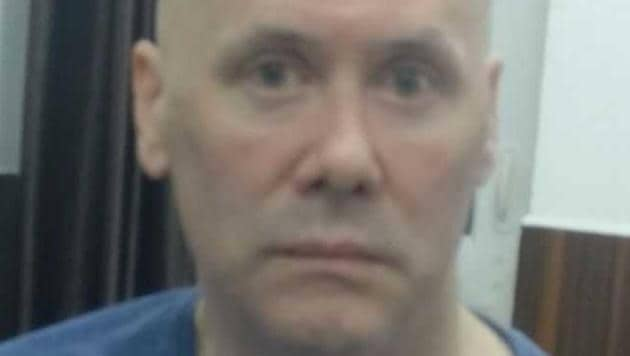 British 'uncle' who 'sexually abused' Delhi blind kids visited school for years
Delhi Police discovered 'objectionable' videos on the computer of Murray Denis Ward who was arrested for allegedly sexually abusing three visually impaired children at a resource centre run by National Association for the Blind
UPDATED ON SEP 05, 2017 05:41 PM IST
Murray Denis Ward, the 54-year-old British man arrested on Sunday for alleged sexual abuse of three visually-impaired children in Delhi, had been a regular visitor to the National Association for the Blind, the scene of the incident, for eight years.
Interviews with an official of the Association (known as NAB) and two policemen on Tuesday gave a more detailed picture of the accused and the progress of the case against him.
Ward "had image of an uncle who loved interacting with kids until the incident came to light," said Prashant Ranjan Verma, the general secretary of NAB.
Verma denied reports that Ward gave NAB any cash donations, but he had been giving children books and study material.
A press release published by NAB on Tuesday morning said that until September 2, when a member of the staff saw Ward in an "objectionable position with a few children" and the organization informed the police, it was not aware of any abuse.
"We had never received any objection from kids attending his sessions," said Verma. He added that NAB has restricted access to its facilities by all people it does not employ, including volunteers.
According to RP Upadhyay, the joint commissioner of the south-eastern range of Delhi police, Ward was unwell and not cooperating with the police on Monday. "He suffered a paralytic attack after a massive stroke a few months ago," Upadhyay said. "His doctors also suggested postponing the detail interrogation for another one day."
Police now hope to conduct an interrogation on Tuesday. They are also interviewing, in the presence of a lawyer and a NAB representative, the three children Ward was allegedly seen abusing.
Though Upadhyay said that no other child has complained of abuse, he also said that police had seized "objectionable" videos from Ward's laptop.
A native of Gloucestershire, Ward was arrested from his rented house in Vasant Kunj Enclave. He is charged under the Protection of Children against Sexual Offences Act.
Close