BJP devises road map for J&K assembly polls, focuses on big win in Valley
Published on Aug 09, 2022 12:04 AM IST
Though dates for the assembly elections haven't been announced yet, officials privy to details said the polls could be held by the end of this year or in early 2023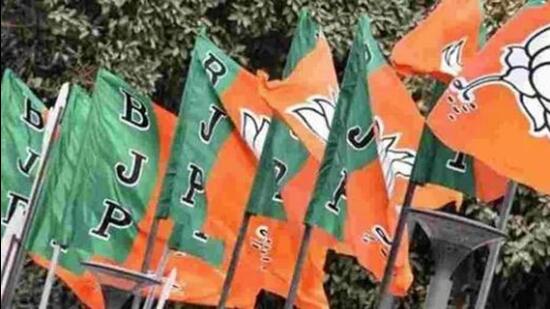 The BJP is drawing a road map to win maximum seats in Kashmir in the upcoming assembly elections as its leaders feel that the only way to reach the chief minister's chair is by securing more seats in the Valley.
The BJP is also promising the first Hindu chief minister in the Muslim-majority J&K post-revocation of Article 370. However, party leaders know that it won't be possible without taking seats from Muslim-majority Kashmir and then forging an alliance with some like-minded political parties that could emerge victorious from the Muslim-dominated areas. "The BJP would break all the past records, especially in Kashmir, when the first-ever elections post-abrogation of Article 370 will be held. Along with our allies and like-minded people, we will have sufficient number to cross the 50-seat mark," said BJP's J&K spokesperson Altaf Thakur, who is also a sarpanch from Tral in south Kashmir.
Though dates for the assembly elections haven't been announced yet, officials privy to details said the polls could be held by the end of this year or in early 2023. Political parties have already started poll preparations across the UT.
When asked about BJP's alliance partner in Kashmir, Thakur said other than the Congress, the PDP and the National Conference, every party could be seen as their potential alliance partner. "On our own, we could reach double figures from Kashmir and our party is working on a strategy, which can't be revealed at this juncture," he said.
The BJP leadership will be eyeing some top politicians who are planning to contest polls as Independents from Kashmir.
In 2014 assembly elections, the BJP had emerged as the second-largest party in J&K with 25 seats and almost all came from Hindu-dominated areas of Jammu. Despite running a massive campaign, the BJP had failed to open its account in Kashmir then. Post-revocation of Article 370 and the delimitation exercise that increased the tally of seats in Jammu from 37 to 43 and in Kashmir to 47 from 46, BJP leaders are hopeful of bagging seats from the Valley.
BJP's former legislator and strategist Surinder Ambardar, who spends most of his time traversing constituencies in Kashmir, is optimistic of a good show by the BJP. "As per our feedback and ground work, we aren't getting less than seven to nine seats from Kashmir. Now, more and more people are joining us to change the fate of J&K with the development of the UT," he said. Ambardar, however, failed to mention which seats the BJP can win from Kashmir. "No matter who becomes the CM, if our party garners majority, ours will be development-related government, free from fear and militancy," he added.
In the district development council and block development council polls in Kashmir, the BJP had managed to win seats, but the numbers were far less that the NC, the PDP and the Congress. BJP youth president Bilal Parray, who is associated with the party for the past one decade, said many people like the party's approach. "The party doesn't hide anything. Our agenda is open. It's not like other parties, which keep on changing stances to grab power," said Parray, who hails from Ganderbal.
In the last four years, many former legislators and MPs in Kashmir changed political sides. However, the BJP in Kashmir has failed to attract any single big politician. "It doesn't matter whether any big politician joins us or not. For us, a big solace is when we see the footprints of our party in every district and town of Kashmir. People are happy as they like the schemes introduced by us like health insurance, kisan credit, old age pension and marriage assistance programmes. These will show results in the coming elections," said Thakur, who is the most vocal face of the party in Kashmir.
However political analysts see otherwise. "Even after four years, there is anger against the BJP in Kashmir as people fear it could further erode laws in J&K. That could go against the party in elections. The BJP is working hard and has shortlisted some seats where it could emerge successful. The fact is that the party can never fulfil its goal of Hindu CM unless it gets a good number of seats from the Valley on its own. In case it doesn't happen, it will have to look for coalition partners, who will demand a good price for their support," said writer and columnist Isfaq Ahmad.
Personalise your news feed. Follow trending topics