Fill vacant posts in PAU: SAD to Punjab govt
Updated on Aug 09, 2022 01:28 AM IST
SAD senior leader Maheshinder Singh Grewal said that it was shocking that besides the vice-chancellor, even the post of registrar, dean research and director extension education had not been filled on a regular basis for one and a half years in PAU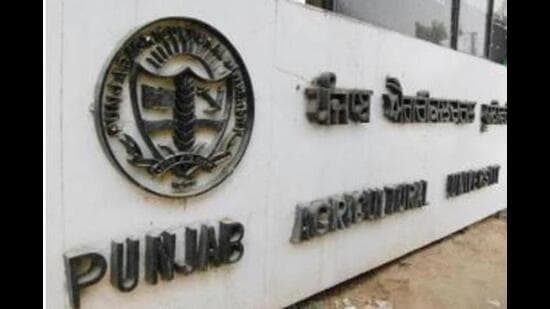 The Shiromani Akali Dal (SAD) on Monday said that even though the Aam Aadmi Party (AAP) claims itself to be a champion for the cause of agriculture, the state's premier body for research and extension in the field - Punjab Agriculture University (PAU)- is in its worst-ever phase as all top posts, including that of the vice-chancellor, are lying vacant.
In a statement here, SAD senior leader Maheshinder Singh Grewal said that it was shocking that besides the vice-chancellor, even the post of registrar, dean research and director extension education had not been filled on a regular basis for one and a half years.
"One could say the Congress party government was busy in faction fights, but what is preventing you from filling the top posts in PAU on a regular basis since the last five months," Grewal asked chief minister Bhagwant Mann.
Asserting that even teaching had been compromised, he said a large number of posts had fallen vacant but were not being filled.
He alleged that even assistant professors appointed two years back had not been paid regular salaries till now.
"Teaching staff are not being given their scales due to which the university has witnessed a sustained protest by them but still nothing has been done to address their grievances," he said.
Grewal said that in case PAU crumbles, the entire agriculture research programme of the state will be compromised and farmers will be denied valuable extension services.
He demanded that the government appoint a regular vice-chancellor immediately besides filling up all top posts as well as all vacancies. He also demanded the university be given an endowment fund on the pattern of the ₹ 300 crore given to the institution during the erstwhile SAD-led government to enable it to function effectively.
The SAD leader also expressed anguish that the chief minister was impervious to the plight of agitating students of PAU who were demanding the government fill up 1,000 vacant posts in the agriculture and horticulture department.
He said providing jobs to youth was the main plank of AAP but it was unfortunate that rather than creating new jobs the government was not even filling vacancies.
Personalise your news feed. Follow trending topics