Haryana cabinet to take call on signing supplementary PPA with Adani today
Jun 27, 2022 10:13 AM IST
Power purchase agreement with Adani Power Ltd for supplying about 1,200 MW of power generated from domestic coal at agreed tariff of ₹2.94 per unit to get 1200 MW power generated from domestic coal
The Haryana cabinet will on Monday morning take a call on inking a supplementary power purchase agreement (PPA) with Adani Power Ltd (APL) for supply of about 1,200 MW power generated from domestic coal at the agreed tariff of ₹2.94 per unit.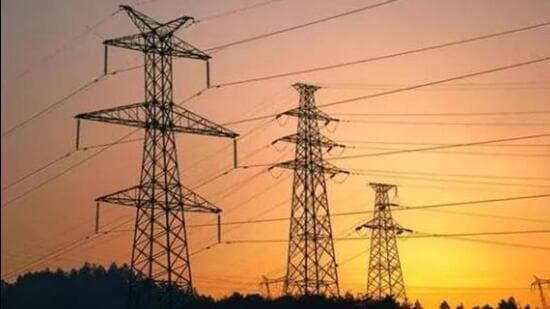 Also read: Singers from Haryana join race to counter Moose Wala's SYL song
A proposal in this regard will be tabled before the cabinet when it meets at 11am.
The state government has come under fire for going soft on APL by not enforcing it to supply 1,424MW of contracted power to Haryana, adding to the power woes.
Adani Power, which has a contract with the Haryana government since 2008 for supplying 1,424MW electricity from its Mundra power project at a tariff of ₹2.94 per unit for 25 years, has consistently defaulted on supplying power for the last several months. It started supplying about 500 MW last month after negotiations regarding supplementary PPA took place with the state government.
Chief minister Manohar Lal Khattar had on April 23 held a meeting with APL director Rajesh Adani and chief executive officer and managing director Anil Sardana to resolve the issue.
The APL has taken a plea that the increase in the price of imported coal has made generation at the PPA tariff uneconomical. APL sought signing of a supplementary PPA for supply of power generated from imported coal on a higher tariff as per the recommendation of a high-powered committee.
State will surrender 224MW power
If the cabinet approves the proposal to execute a supplementary PPA on Monday, the state government is likely to forego about 224MW of electricity. Adani Power has also sought withdrawal of all pending cases, appeals and claims before forums pertaining to the PPA. If the cases are withdrawn, the power utilities will have to make payment to the tune of ₹2,600 crore to Adani Power.
Power officials said that to go for 70% domestic coal generated power was a practical decision under the prevalent circumstances.
The Supreme Court in its April 11, 2017, order had disallowed the enactment of Indonesian regulation (which as per APL led to an increase in the imported coal price) as change in law or force majeure as per the power purchase agreement. The APL had contended before the central regulator that a change in law in Indonesia took place in 2010 and 2011, which aligned the export price of coal from Indonesia to international market prices instead of the price that was prevalent for the last 40 years.