NGT forms panel to check illegal mining in Yamunanagar
Published on Jan 15, 2023 06:39 PM IST
The bench constituted a joint committee comprising officials of the State Pollution Control Board and the DC and instructed them to visit the premises and collect relevant information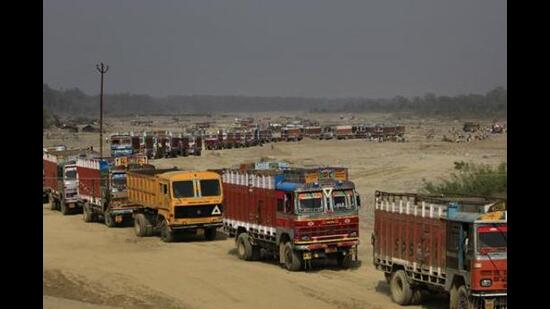 : The National Green Tribunal (NGT) has constituted a joint committee headed by the deputy commissioner to check illegal mining in Yamunanagar following a complaint by a local alleging mining by a contractor more than the prescribed limit.
The NGT passed the order while hearing the case Vikram V/S State of Haryana on January 11. Justice Sudhir Agarwal, judicial member and professor A. Senthil Vel observed that a factual report be obtained from the concerned authorities.
The bench constituted a joint committee comprising officials of the State Pollution Control Board and the DC and instructed them to visit the premises and collect relevant information.
The court has sought a report and details of action taken, if any, within two months before the next hearing scheduled for March 24. It has appointed the DC as the nodal agency for coordination and compliance.
The order comes almost six months after Vikram, a resident of Devdhar village of Pratap Nagar tehsil, approached the court on July 15, alleging that under a mining agreement on 31 acres of land, the contractor was supposed to undergo mining up to the depth of 27 feet at Bhudmajra of same tehsil of the district.
"But in violation of the conditions of the mining license, the concerned contractor has gone up to 40 ft. The contractor has also caused illegal extraction of water resulting in depreciation of water level to a dangerous stage," Vikram had told the court.
He added that no plantation has been done in violation of the conditions of mining and therefore, damage to the environment has also been caused by the contractor.