Reviving intercropping system, millet cultivation earned this Himachal farmer Padma Shri
Jan 28, 2023 12:39 AM IST
Nekram Sharma, Himachal's sole Padma Shri awardee in 2023, has been conferred with the fourth highest civilian award for his distinguished service in the field of agriculture, especially natural farming and reviving traditional 'nau-anaj' intercropping method
What could have been a better occasion to get recognised for decades of hard work put into preservation of crops when the world is celebrating International Year of Millets, says Nekram Sharma, Himachal's sole Padma Shri awardee in 2023.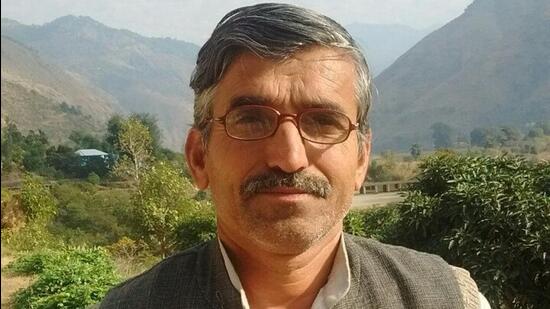 The 58-year-old farmer from Karsog in Mandi district has been conferred with the fourth highest civilian award for his distinguished service in the field of agriculture, especially natural farming and reviving traditional 'nau-anaj' intercropping method.
Sharma took to farming after failing multiple attempts to secure a government job in mid 80s. He started with cultivation of fruits and vegetables. Initially, he also used fertilisers and pesticides, which were subsidised by the government to increase the yield.
"However, after a few years, I realised that the yield was reducing and so was the fertility of soil due to excessive use of fertilisers," he added.
In 1995-1996, Sharma started experimenting with natural farming. He consulted farm university scientists and also met Subhash Palekar, the pioneer of 'Zero Budget Natural Farming'. Switching to organic farming overnight was not possible, so he did it gradually and by the mid 2000s got rid of the chemical fertilisers.
Nau-anaz: An ancient intercropping system
Sharma said he had also learnt about the crop biodiversity and in 2005, reintroduced 'nau-anaj' (nine crops) system -- a combination of cereals, millets, creepers, lentils, legumes, and vegetables.
"Our elders would tell us that they once cultivated 18 crops in a year by practising this method," Sharma said. He later enlisted the rabi and kharif crops which can be grown together and revived the practice. He also met many elderly farmers and travelled across the state to learn about the ancient farming techniques.
He said this system helps earthworms and other micro-organisms to thrive and they play a key role in cycling nutrients.
Under the mixed-cropping system, Sharma grows, maize, moong, beans, rajma, urad dal, ram dana (amaranthus), foxtail millet, finger millet and buckwheat. He has developed an orchard too, where he grows mango, pomegranate and litchi.
Sharma also revived the cultivation of millets. "Apart from being a nutritional power house, millets can be stored for a long time," he added.
He said millets were also used to treat various kinds of disease when medical science was not this advanced as they also detox the body.
A bank of traditional seed
Sharma has a bank of about 40 indigenous seeds, which he distributes for free to the farmers associated with him.
"If I give them a fistful of seeds, they just have to return the same quantity so that seeds could be distributed to other farmers," he said.
He also acknowledges the contribution of former Himachal Pradesh governor Acharya Devvrat in promoting natural farming.