Spice of Life | Sleep, harbinger of despair and hope
Published on Nov 24, 2022 02:05 AM IST
Despite doing well in their fields and earning enough to afford a luxurious lifestyle, they found it hard to acquire a good night's sleep.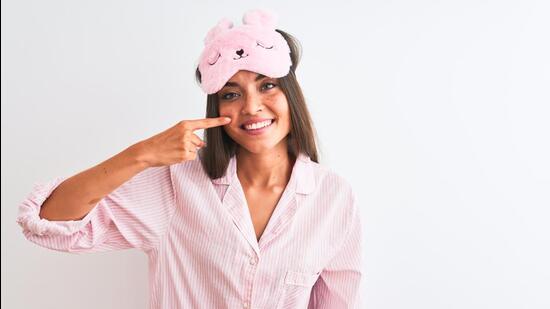 He that can take rest is greater than he that can take cities. (Benjamin Franklin)
At a recent wedding, I happened to witness opposite facets of sleep though both had their base in deprivation, one deprived of and the other deprived to.
The wedding festivities were spread over four days with fun and entertainment. Old friends meeting and catching up on the lost two decades regaled one another with numerous stories and life experiences. The gupshup could not be put to rest even till the wee hours and with heavy hearts, all of us would depart to our rooms for forty winks with promises to continue the conversation as soon as possible.
During the course of heart-to-heart exchanges, a few friends made some concerning revelations related to their health. Despite doing well in their fields and earning enough to afford a luxurious lifestyle, they found it hard to acquire a good night's sleep. Consumption of alcohol as a sleep inducer and even sleeping pills was something commonplace in their regimen. Despite best efforts, including indulgence in strenuous physical activity and mental relaxation techniques, they were unable to enjoy a healthy slumber. These are the privileged ones who abound in comfort and luxury and yet are deprived of rest. Their plight reminded me of the fairy tale, The Princess and the Pea, where the princess is unable to sleep because she had a pea under her mattress!
In the midst of all these celebrations, after a morning loaded with ceremonies, activities and gluttony, as we were retiring to our respective rooms for an afternoon of well-deserved siesta, a chance sighting of a daily-wager sprawled and probably deep in sleep behind the newly erected temporary platform at one of the venues, piqued my interest. Oblivious of the hectic happenings around him and the loud music blaring from the DJ's console, this man, who must have been engaged by the contractor to set up a makeshift stage for the sangeet ceremony to be held late in the evening, was stretched out in the blazing afternoon sun.
As we reached closer, I realised that the man was unmindful of the hard ground beneath him, but was enterprising enough to procure a Styrofoam sheet and use it as a mattress. Though a few flies buzzed around him, their nuisance failed to bother him. The thought that the contractor might be looking around for him and if caught napping behind the stage, the man would be reprimanded for dereliction of duty, amused me and brought to mind the image of a child who knows that he'll be late to school, yet can't resist the temptation of stealing five more minutes of early morning snooze.
This was a man who did not require a four-poster mahogany bed with foam mattresses, down-feather pillows and sheets with thread counts to indulge in a good night's sleep but who knows if he has the time to catch up with it; if his nights are not busy making ends meet; and if for him sleep is only a bridge between despair and hope.
The writer is an associate professor of English at SD College, Ambala Cantt, and can be reached at sonrok15@gmail.com
Personalise your news feed. Follow trending topics