'Not a jumla': Arvind Kejriwal gives 4 guarantees in poll-bound Uttarakhand
Addressing a press conference, Kejriwal, who is also the AAP's national convener, said, "Today, I'm giving you four guarantees with regard to electricity. This is not an election jumla. The first guarantee is that the Aam Aadmi Party (AAP) will provide 300 units of electricity free of cost to every family of Uttarakhand if the party comes into power."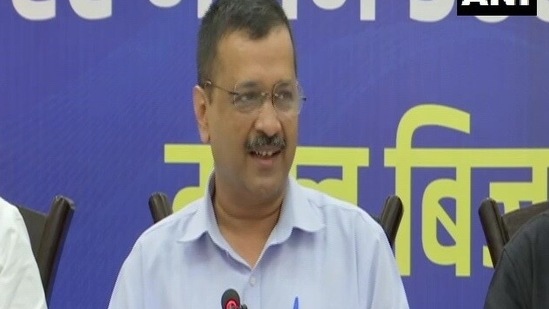 Published on Jul 11, 2021 01:46 PM IST
Delhi chief minister Arvind Kejriwal, who arrived in Uttarakhand's capital Dehradun on Sunday, announced four guarantees including free electricity to the people of the poll-bound state.
Addressing a press conference, Kejriwal, who is also the AAP's national convener, said, "Today, I'm giving you four guarantees with regard to electricity. This is not an election jumla. The first guarantee is that the Aam Aadmi Party (AAP) will provide 300 units of electricity free of cost to every family of Uttarakhand if the party comes into power."
He said the second guarantee is that all old electricity bills will be forgiven.
Also Read| Eye on polls, Arvind Kejriwal promises free electricity in Punjab
"For the past few months, our party workers have been going from home to home. There have been several instances where people have received wrong electricity bills, which at times is done intentionally. For example, a person receives a wrong bill of ₹60,000. Now when the person goes to correct it, he/she is told to pay ₹10,000 and the bill will be forgiven. And then the person is running from pillar to post." Kejriwal said, adding the number of wrong bills is so high that the entire machinery will be unable to correct it.
The third guarantee which the Delhi chief minister gave is that there will be no power cuts in Uttarakhand and electricity will be available 24x7. He pointed out that free electricity does not mean that less of it will be provided.
The fourth and the final guarantee which Kejriwal gave is that all farmers in Uttarakhand will get electricity for free.
Kejriwal also said that except for ensuring 24x7 availability of electricity, the remaining three guarantees will be fulfilled right when the AAP comes into power in Uttarakhand. "It will take 3-4 years to ensure 24x7 availability of electricity as the network will have to be rectified," he added.
Also Read| Uttarakhand announces free electricity scheme ahead of assembly elections
Before Uttarakhand, Kejriwal had in June visited another poll-bound state, Punjab, where he promised 300 units of free electricity for each household along with a waiver of their pending bills.
During Sunday's briefing in Dehradun, the Delhi CM also hit out at the ruling and opposition parties in Uttarakhand by alleging that such leaders have left no stone unturned to destroy the state. The ruling party does not have a chief minister while the opposition party does not have a leader, Kejriwal said.
"Opposition doesn't have a leader. They have been coming to Delhi for the past month to select a leader. Who will think about the development of Uttarakhand residents? Are these parties concerned about the state's people? They do not care. They are only fighting for power." Kejriwal further said.
Close Story
Personalise your news feed. Follow trending topics