Disproportionate assets case: Former Maharashtra minister Kripashankar Singh gets relief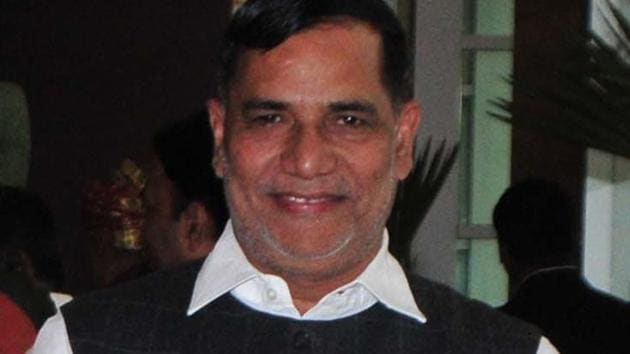 Updated on Feb 15, 2018 09:53 AM IST
A special court for Prevention of Corruption Act on Wednesday, discharged former Maharashtra home minister Kripashankar Singh in a disproportionate assets case.
Singh's wife Maltidevi, son Narendramohan, daughter Sunita, daughter-in-law Ankita and son-in-law Vijaykumar Singh will, however, have to face the prosecution for aiding and abetting the minister.
Singh, a former president of the Congress' Mumbai unit, has been discharged as the prosecution failed to produce sanction to prosecute him, from the speaker of the Maharashtra Legislative Assembly. Special judge Dilip K Gudadhe, however, said that rest of the accused booked in the case will be tried in accordance with law.
The special court has posted the case on March 9 for framing of charges against Singh's family members.
Singh had filed a plea for discharge on November 28, 2016 claiming that the prosecuting agency had not obtained necessary sanction to prosecute him. "During the course of investigation, the agency had approached the speaker of the house twice for sanction to prosecute Singh. However, on both the occasions, the sanction was refused by the speaker with a detailed order," said Singh's lawyer KH Giri.
Singh has cited observations made by the speaker in his October 13, 2014 order refusing sanction to prosecute the Congress leader.
"The Speaker, on going through the said material, found serious discrepancies in the record of the prosecuting agency and found that the disproportionate asset were only to the extent of (-) 0.4% and on that basis refused to grant sanction sought by the investigating officer," stated Singh's discharge plea.
The speaker had refused sanction to prosecute Singh once on June 14, 2014 and later on October 13, 2014.
The prosecution on the other hand, claimed that the charge sheet was filed in April 2015 when Singh was not holding any government position and therefore, sanction to prosecute him was not required.
The court however, accepted arguments put forth on behalf of the Congress leader and discharged him for lack of sanction.
Singh and his family members were chargesheeted on April 4, 2015 for possessing 19.95% more assets than their known sources of income.
The Maharashtra Anti-Corruption Bureau had booked his wife, son, daughter, daughter-in-law and son-in-law for aiding and abetting him.
A case was registered against Singh and his kin pursuant to an order of the Bombay high court in a public interest litigation (PIL), alleging that the Congress leader and his family members had amassed huge assets. The PIL claimed that Singhs, who came from a humble background, had collected assets worth Rs320 crore.
Close Story