Midday meals: Chicken, seasonal fruits to be served at Bengal schools till April
Jan 05, 2023 10:32 AM IST
The change in the midday meal menu in West Bengal comes ahead of the panchayat polls, which are likely to be held before April
Chicken, eggs, and seasonal fruits will be served till April in midday meals at West Bengal schools along with the usual rice, dal, and vegetables, the state's school education department has said in an order.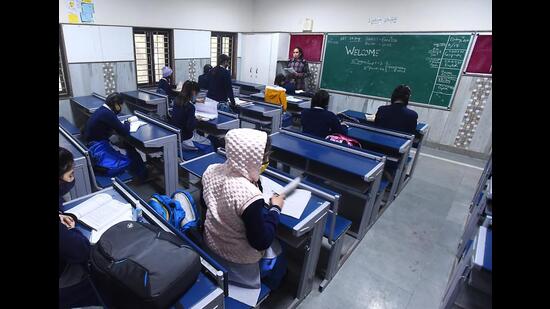 "Additional nutrition will include egg, chicken, and seasonal fruits which may please be added with normal PM Poshan [to address malnutrition] on weekly basis for four months from January to April," the order said.
Over 11.6 million students enrolled at state-run schools get midday meals across the state. An official said ₹371 crore has been allotted for providing additional diet.
"The new food items will increase the amount spent on each student for midday meal by ₹20. This will continue for 16 weeks and hence an extra ₹320 has been allotted."
The Centre and the state share cost of the meals on a 60:40 basis. In October last year, the Union government increased the allocation for midday meals.
The change in the midday meal menu comes ahead of the panchayat polls. The ruling Trinamool Congress has been under fire for the alleged involvement of some of its party leaders in scams and corruption. It has launched an outreach ahead of the rural polls.
TMC's arch-rival Bharatiya Janata Party is also expected to go all out to do well in the panchayat polls, which are likely to be held before April.