Ayodhya land deal: Akhilesh Yadav asks Trust members to resign
Yadav questioned chief minister Yogi Adityanath as to how the land prices changed so much within minutes. "If corruption can happen in the land for Ram Temple, then where else it might not have happened?" he asked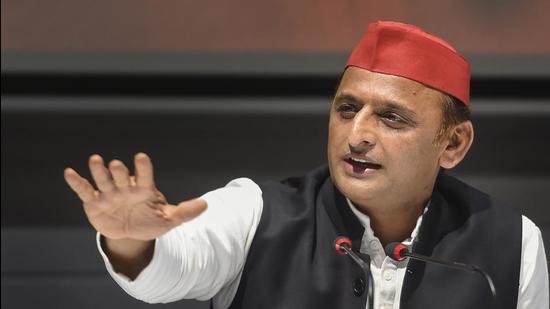 Updated on Jun 15, 2021 03:12 PM IST
Former Uttar Pradesh chief minister Akhilesh Yadav on Tuesday asked members of the Trust overseeing the Ram Temple's construction in Ayodhya to resign until it is cleared of the allegations it faces over a land deal.
"After the (2019) Supreme Court judgement on Ayodhya, the entire country agreed that the Ram Temple will come up there. And now...reports have surfaced that corruption has happened...first of all, all the trust members must resign until the allegations are there. If the work is going on in the name of ...Ram... (if) the question mark has been put on those trust members who have to do everything, then they should resign," he told TV news channel Aaj Tak.
Tej Narayan Pandey, a former lawmaker of Yadav's Samajwadi Party, and Aam Aadmi Party Parliament member Sanjay Singh have alleged that on March 18 a plot sold for ₹2 crore by two people was bought by the Trust for ₹18.5 crore 10 minutes later.
Also Read | Akhilesh takes a swipe at BJP, says UP suffering from political malady
The Trust on Monday said the land was purchased at rates lower than market prices while refuting the allegations of corruption and dismissing demands for a probe into the land deal.
Yadav questioned chief minister Yogi Adityanath as to how the land prices changed so much within minutes. "If corruption can happen in the land for Ram Temple, then where else it might not have happened?" he asked.
The Trust did not immediately respond to Yadav's comments.
Close Story