Conduct special drive for Covid booster dose every Sunday: U.P. CM Yogi
Published on Aug 08, 2022 11:00 PM IST
Work should be done in a mission mode during the ongoing special 75-day 'Amrit Dose' campaign, said CM Yogi Adityanath during a high-level Covid review meeting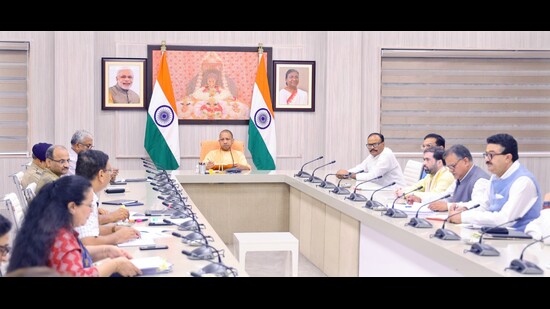 Chief minister Yogi Adityanath has said the special drive launched to administer booster dose of Covid vaccine to eligible beneficiaries should be conducted every Sunday.
"Work should be done in a mission mode during the ongoing special 75-day 'Amrit Dose' campaign. Every Sunday, a special drive should be conducted for administering booster dose," said the chief minister while chairing a high-level Covid review meeting on Monday.
Number of daily Covid is on the rise in the state since July 20 and festivals are also coming up. "Travel will increase during festival. Hence, precaution is necessary during festivals. Public address system should be used to make people aware about Covid infection and precautions to stay safe," the CM said.
The past 24-hour test positivity rate in the state was 1.42%. The CM said people should also be made aware about the symptoms of monkeypox and about its treatment. Correct information should be shared with people, he added.
Personalise your news feed. Follow trending topics