Regularise 'katiya' connections during KYC drive: UPPCL chairman
Feb 04, 2023 11:43 PM IST
Holding a video conference with officials and engineers in Lucknow, M Devraj said there were 3.25 crore power consumers but the number was too low considering the fact that the population of Uttar Pradesh was more than 25 crore
Uttar Pradesh Power Corporation Ltd (UPPCL) chairman M Devraj has directed engineers to carry out raids in areas with high line losses and encourage families stealing electricity there through 'katiyas' (illegal electricity connectivity) to subscribe to formal and legal power connections.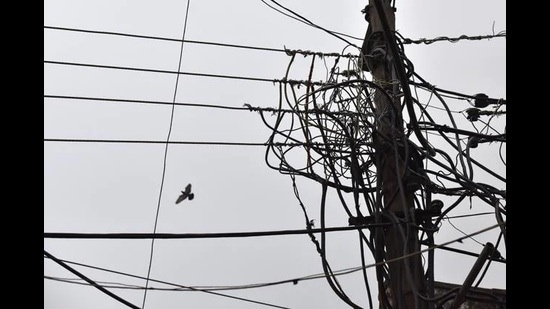 Holding a video conference with officials and engineers here on Saturday, he said there were 3.25 crore power consumers but the number was too low considering the fact that the state's population was more than 25 crore. "Apart from conducting raids in theft-ridden areas, also ensure that a power connection demanded by any consumer is sanctioned without any difficulty for the applicant," he said.
Devraj said one of the main objectives of the state-wide KYC (Know Your Customer) drive launched on February 1 for two weeks was also to increase the number of formal power connections in the state besides collecting consumers' contact details. "Katiya connections should be regularised during the drive," he said. He further directed officials to ensure that consumers received correct bills on time every month.