HC asks both parties to justify claims on Dai's condition after stroke
Jan 17, 2023 12:30 AM IST
The HC directed the plaintiff to justify the claim that the 52nd Dai was so incapacitated after the stroke that he could not have conferred nass on June 4, 2011 at Cromwell Hospital or the subsequent event at Raudat Tahera
Mumbai: The final hearing in the Syedna succession case reached a decisive juncture after the Bombay high court put pointed questions to the counsels of the plaintiff Syedna Taher Fakhruddin and the defendant Syedna Mufaddal Saifuddin regarding the ability of the 52nd Dai to confer nass after he had suffered a stroke and the flurry of activity post his hospitalisation.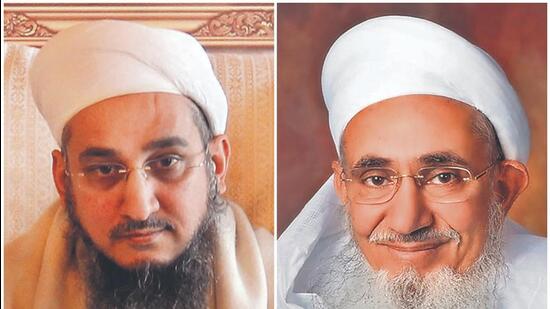 The HC directed the plaintiff to justify the claim that the 52nd Dai was so incapacitated after the stroke that he could not have conferred nass on June 4, 2011 at Cromwell Hospital or the subsequent event at Raudat Tahera. He also asked the defendant to prove incorrect the claim of the original plaintiff that his silence after the announcement of the nass in Cromwell Hospital was due to the threat and high-handedness of the defendant and his coterie.
Justice Gautam Patel referred to the abridged clip of the June 20 Raudat Tahera event, which was shown in court on Friday, and said that as the words 'Mufaddal bhai' and 'nass' spoken by the 52nd Dai were audible, what was the stand of the plaintiff who claimed that the entire event was orchestrated? He asked senior advocate Anand Desai whether Syedna Fakhruddin was denying the event or alleging that it was a fabrication.
Desai replied that it was not being denied but urged the bench to hear the video further to ascertain what happened immediately after those words were spoken. "So your case is that though the 52nd Dai said those words, it was not possible for him to do so as he was incapacitated due to the stroke?" quipped Justice Patel. Desai confirmed this and said he would elaborate on it in rejoinder.
Meanwhile, senior defence advocate Janak Dwarkadas continued his submissions. Referring to the Raudat Tahera event, he submitted that the 52nd Dai was fully conscious of what was happening as evidenced by the fact that when asked whether the maksoor (third in command) could occupy the chair near him, he gestured his permission, clearly seen in the video clip.
Justice Patel sought to know from the defendant the reason behind the flurry of activity in June 2011, which included the nass in Cromwell Hospital, the shifting of the ill leader in an air ambulance to Mumbai and the 105-minute event at Raudat Tahera presided over by the leader.
He also asked Desai whether the original plaintiff had seen the live broadcast of the event when he was in USA on that day. Desai replied in the affirmative and said that the audio was not clear; only after they got the edited and abridged version of the video clip were they able to understand what was being said.