Model falls for conmen's ploy to play alongside Rajnikanth, loses
₹

8.48 lakh

Published on Jan 13, 2023 10:31 PM IST
The police have booked two men who allegedly cheated model and television actor Sanna Suri of more than ₹8 lakh after tricking her into believing that she had bagged a role in the upcoming Rajnikath starrer Jailer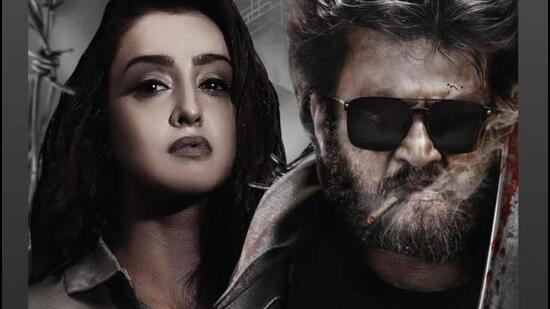 The police have booked two men who allegedly cheated model and television actor Sanna Suri of more than ₹8 lakh after tricking her into believing that she had bagged a role in the upcoming Rajnikath starrer Jailer.
The accused even created a fake poster showing her alongside the Tamil superstar. She posted it on her social media account following which news portals carried stories calling it her "first big break".
Suri, according to the Versova police, was contacted on Instagram last July by one Piyush Jain who had created an account "Blackcloth Events". He claimed there was a requirement for a fresh face in big projects, including Jailer, and she would be playing a police officer in the film that also features Ramya Krishnan, Mohanlal and Aishwarya Rai Bachchan.
"Suri's mother Vannita, who manages her affairs, got in touch with Jain, who identified himself as a casting director. He asked for an audition video of Suri in a police officer's uniform, and within a few days, he told her that she had been selected," a police officer said.
The accused then sent Suri a supposed poster of the film which showed her standing behind Rajnikanth, along with the film's name in Tamil and the names of the writer and director. On November 24, 2022, Suri uploaded the poster on her Instagram account, saying it would be her debut movie.
Meanwhile, Jain put her in touch with another supposed casting director, who promised her roles in three more upcoming films. The duo then sent Suri a host of bogus documents to back their claims, and a ticket to Dubai, where the shoot for Jailer was supposed to take place. On their instructions, Vannita paid them ₹8.48 lakh towards their charges and other expenses.
"Soon after I sent the money, I received a message about Sanna's ticket to Dubai being cancelled. I asked Jain about this and he said the shoot had been delayed and that he would send fresh tickets soon. However, on November 29 last year, I was contacted by an assistant director of Jailer, who said Sanna had uploaded a fake poster of the movie, and asked me to get it removed. I told him about our agreement with Jain and the assistant director said no such person was associated with the film," Vannita said in her complaint.
When Vannita confronted Jain about the revelation he gave evasive responses. Vannita approached the police on Thursday and a case against the two men for cheating, forgery and impersonation under the Indian Penal Code was registered.
Suri has acted in tele-serials like Crime Patrol, Aahat and Kasam.