New JJ Hospital building only 20 per cent complete in three years
Jan 10, 2023 12:41 AM IST
JJ's new wing will also house a VVIP ward and cardiovascular, neurosurgery, paediatric, urology, gastroenterology, surgical oncology, neurology, endocrinology, paediatrics, nephrology, chest and pulmonary diseases, pharmacology, haematology, rheumatology, medical oncology and other departments
MUMBAI: The medical education department, which recently reviewed the work on the superspeciality hospital in the J J Hospital complex, has slammed the contractor for the inordinate delay. The Public Works Department (PWD), which is supervising the work, has penalised the contractor ₹1.52 lakh per day for the delay of nearly 40 days.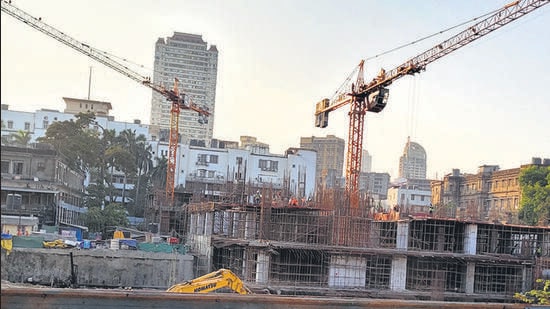 The superspeciality hospital is the pet project of medical education minister Girish Mahajan, who had flagged off the project during his first stint as medical education minister. J J Hospital is owned by the medical education department and is its flagship hospital. At present, the hospital has 1,200 beds—after the new building, which will accommodate another 1,200, is completed, JJ will be the largest hospital in Mumbai. The new hospital will be ten storeys high with two basements and will house all superspeciality units.
Medical education secretary Ashvini Joshi said that the department had taken a review recently and found that only 20 percent of the work was done. "I have asked for it to be completed quickly," she said. Mumbadevi MLA Amin Patel said he had raised the issue in the winter session of the state legislature. "The work is proceeding at snail's pace, and even minister Girish Mahajan is upset about this," he said. "The delay is increasing the cost of the project."
The new hospital was planned in 2010, and the then chief secretary Ratnakar Gaikwad had put it on the fast track. When the BJP government took over in 2014, Mahajan got all the sanctions. The bhoomi poojan was done in 2019 and the work order was issued in July 2020. The contractor was supposed to complete the work in 36 months.
Subhash Mane, executive engineer of PWD (hospitals division), said that the contractor claimed there was a delay in getting the requisite permission for tree-felling. "He also blamed the slowdowns during the Covid pandemic and cited the difficulties encountered in digging a two-level basement," he said. "He has now agreed to cover the delay by March 2023 and finish the work by May 2023-24."
JJ's new wing will also house a VVIP ward and cardiovascular, neurosurgery, paediatric, urology, gastroenterology, surgical oncology, neurology, endocrinology, paediatrics, nephrology, chest and pulmonary diseases, pharmacology, haematology, rheumatology, medical oncology and other departments.