SFIO case: HC permits Shraddha Binani to travel to London till February 20
Feb 03, 2023 12:43 AM IST
Last year, the HC rejected her petition seeking the quashing of three summons issued to her by SFIO as part of their investigation into the allegation by the resolution professional of ₹2,400 crore of fraud by the company against which insolvency proceedings were initiated in 2017
Mumbai: The Bombay high court (HC) on Thursday permitted Shraddha Binani, the former executive director and daughter of the promoter of Binani Cement Limited to travel to London till February 20.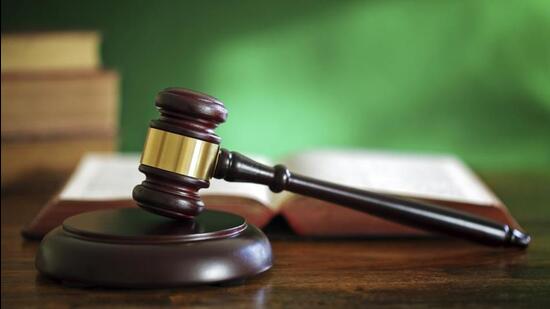 Binani, who was summoned by the Serious Fraud Investigation Office (SFIO) last year, approached the HC seeking leave for personal reasons to travel to London for a limited period.
The bench while granting her permission to travel, directed her to furnish the full particulars of her travel itinerary to the investigators and also asked her to cooperate with the probe.
Last year, the HC rejected her petition seeking the quashing of three summons issued to her by SFIO as part of their investigation into the allegation by the resolution professional of ₹2,400 crore of fraud by the company against which insolvency proceedings were initiated in 2017.
The division bench of justice Gautam Patel and justice Neela Gokhale, while hearing Binani's interim application in her petition challenging the action by SFIO, was informed by senior advocate Venkatesh Dhond that she had to be in London by February 6 and hence sought permission so that she could travel on the weekend.
However, additional solicitor general (ASG) Anil Singh for SFIO opposed the plea and stated that the fraud involved a huge sum and as Binani's entire family was in the United Kingdom (UK) there was an apprehension that she may not return. Singh further submitted that the applicant's father and sister had also failed to cooperate in the investigation by not appearing before the SFIO.
On November 14, the division bench headed by acting chief justice S V Gangapurwala dismissed Binani's petition seeking quashing of the summons after it was informed by Singh that the investigation was in its nascent stage and no report had been submitted to the centre.
In the hearing senior advocate, Mukul Rohatgi argued that SFIO did not have a right to summon Binani while investigating the alleged frauds done by the company which led to the National Company Law Tribunal (NCLT) initiating insolvency proceedings against it in 2017.
Rohatgi had submitted that SFIO was investigating frauds for the period 2015 to 2017 which was after the petitioners' tenure as the executive director of the company and the report of the resolution professional in respect of suspect transactions in the investigated period neither named nor implicated her. The investigation order could not direct investigation without specifying any period.
The SFIO took over the investigation in 2020 based on a presentation of the Resolution Professional in April 2020 on various transactions executed by the BCL and the 2018 copy of the forensic audit report.
Singh however argued that there was no violation of any fundamental right or even any legal right of the petitioner warranting interference of the court under its writ jurisdiction, more particularly, at the stage of issuance of summons and the challenge was premature.