Shot fired at Dadar police station was from MLA Sarvankar's weapon: Ballistic report
Jan 12, 2023 01:08 AM IST
A ballistics report has confirmed that the shot fired on the Dadar police station premises in September last year was from MLA Sada Sarvankar's licensed weapon
A ballistics report has confirmed that the shot fired on the Dadar police station premises in September last year was from MLA Sada Sarvankar's licensed weapon. The incident occurred when the two factions of Shiv Sena got into a scuffle on Ganesh immersion day.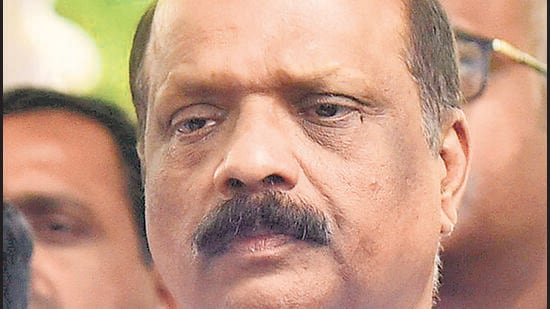 "We had seized the licensed weapon of Sarvankar and sent it to the forensic laboratory in Kalina for an analysis. The report has confirmed that the empty shell found at the police station compound was from that weapon," a police officer said.
The officer also said the bullet was misfired while the weapon was being brought from his SUV to the police station.
Sarvankar, who is affiliated to Eknath Shinde-led Sena, said he was not aware of the report. "It was anyway a misfire."
On September 11, 2022, Sarvankar's close aide Santosh Telavane criticised Uddhav Thackeray's supporters on a WhatsApp group. Following this, Mahesh Sawant from the Thackeray faction asked Telavane to meet him in Prabhadevi. Accordingly, supporters from both sides gathered and got into a fight.
A case was registered for unlawful assembly, rioting and dacoity against Sawant and around 25 of his supporters. Later, senior Sena leaders Arvind Sawant, Anil Parab, Ambadas Danve, Sunil Rane and Sachin Ahir went to the police station and demanded that the arrested party workers be released.
Shinde's supporters, who were also present at the station, got into a heated exchange with the other camp workers. In the melee, a shot was fired but no one was injured. The Thackeray faction alleged that Sarvankar fired at least two rounds from his pistol targeting Mahesh Sawant. Sarvankar, however, denied the allegations.
A case against Sarvankar, his son Samdhan, and their supporters Telavane, Kunal Wadekar and others were registered under the Arms Act, 1959.