'The uneducated ones are like walking corpses': Sanjay Raut's veiled dig at Shiv Sena rebels?
Updated on Jun 28, 2022 08:46 AM IST
Though he did not name anyone in his latest tweet, the senior Sena leader has, in recent days, repeatedly described his party's dissident MLAs as ''living corpses'.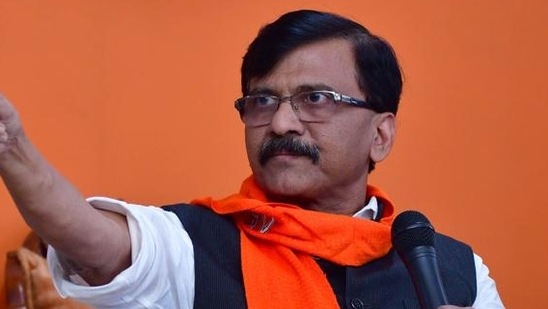 Shiv Sena MP Sanjay Raut – under fire from his party's dissident faction for calling them 'living corpses' – on Tuesday, tweeted out a one-liner that contained the phrase 'chalti firti lashain' (walking dead bodies), in what seemed a dig at the rebel group.
Click here for live updates on Maharashtra political crisis
"Jahalat Ek Qism ki Mout hai, aur Jahil Log Chalti Phirti Lashain hain," Raut posted in his tweet.
'Jahalat', an Urdu word, roughly translates to being unknowledgeable/uneducated. The full translation, therefore, reads: "Not being knowledgable is like death, and the uneducated ones are like walking corpses."
Also Read | Sena's Sanjay Raut calls rebels 'living corpses', has a post-mortem dig too
Raut, however, did not name or tag anyone in his post.
His tweet, meanwhile, came on a day when he is scheduled to appear before the Enforcement Directorate (ED) in connection with in an alleged money laundering case purportedly involving his wife, Varsha.
Also Read | ED summons Sanjay Raut over land scam
The agency's summoning of Raut is being linked by many to the ongoing crisis in the western state. Reacting to the summons shortly after these were sent to him a day ago, the senior Sena leader said he would not take the 'Guwahati route.'
The rebel MLAs have been camping in a hotel in Guwahati, the largest city of Assam.
Topics
Close Story
Personalise your news feed. Follow trending topics