Burglars involved in 48 house break-in cases arrested
Published on Jan 23, 2023 11:24 PM IST
The accused, according to cops, were involved in at least 48 house break-ins reported in Pimpri-Chinchwad and Pune rural areas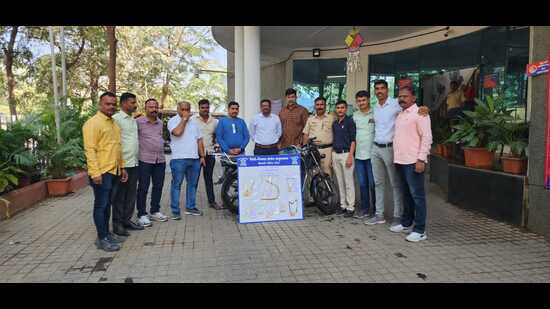 PUNE: The Pimpri-Chinchwad police arrested two miscreants and seized 71 tole gold ornaments and ₹8 lakh cash from them in connection with house break-in cases reported in Susgaon in Mulshi. The accused, according to cops, were involved in at least 48 house break-ins reported in Pimpri-Chinchwad and Pune rural areas.
The duo have been identified as Ajay Nanawat and Kanhiya Rathod.
Police got information that the accused in the Susgaon house break in the case were at Bapuji Buwa mandir in Hinjewadi phase 3. According to the tip-off, police laid a trap and arrested them. During interrogation, cops discovered that the accused and others were involved in a robbery in which they stole 119 tole golden ornaments along with some cash.
They did, however, confirm that they sold golden ornaments to Asha Thakkar in Ahmedabad, Gujarat.
Hinjewadi police officers travelled to Ahmedabad and arrested Thakkar, recovering 66 tole gold ornaments from her.
According to VV Muglikar of Hinjewadi police, the accused Nanawat, Rathod and Takkar were involved in 48 house break-in cases filed against them at various police stations throughout the city. Takkar was also involved in six of these cases.
Hinjewadi police claimed to have solved a total of 54 house break-in cases after arresting all of the suspects.