Coop Hsg Soc Federation sends legal notice to PCMC over action against property tax defaulters
Published on Jan 20, 2023 11:43 PM IST
Pimpri-Chinchwad Cooperative Housing Societies Federation has served a legal notice to PCMC property tax department on Friday for 'illegal' action of planning to disconnect water supply of property tax defaulters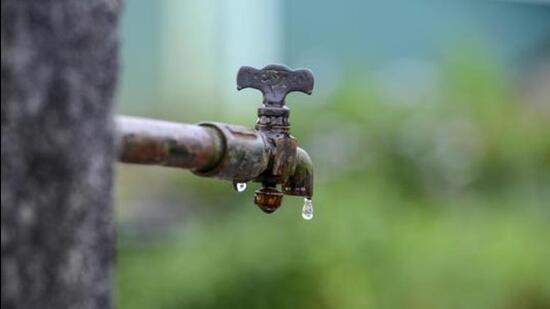 PUNE Pimpri-Chinchwad Cooperative Housing Societies Federation, an umbrella organisation of various residential societies, has served a legal notice to Pimpri Chinchwad Municipal Corporation's (PCMC's) property tax department on Friday for "illegal" action against property tax defaulters.
In a letter dated January 14, PCMC threatened to disconnect water supply of flats and apartments which are classified as property tax payment defaulters, and also disconnect the water connections of the entire housing society in some cases.
The notice served by advocate Satya Muley warned the property tax department that the civic body must refrain from issuing such notices which are illegal, and generate panic among members of the common people.
"If any act of disconnection of the entire housing society, or any coercive action disconnecting any domestic use water connection is undertaken by PCMC then the federation will not hesitate to take all appropriate legal action to safeguard the rights of the residents of co-operative housing societies and apartment complexes in PCMC jurisdiction. This will also mean approaching the Bombay High Court or if the need be the Supreme Court of India," the notice reads.
That federation through the legal notice further stated that it was being brought to the notice of PCMC that its understanding of the basic legal concept of principles of natural justice is wrong and therefore your circular warning members of the general public to disconnect water supply connections is wrong, illegal and appears to be motivated to satisfy certain ulterior motives, by purposefully creating fear and panic amongst the common people of Pimpri Chinchwad region, the notice reads.
The federation added that the Maharashtra Municipal Corporation Act, 1949 does not authorise PCMC to disconnect even one water connection of any flat for the reasons overdue or outstanding property tax payment from such flat. Based on principles of natural justice, PCMC will have to only follow the "due procedure" of tax recovery and is not empowered to engage in legally defective, panic-creating actions.