PMC mulls revoking blacklisting of 10 contractors for shoddy work
Jan 20, 2023 12:05 AM IST
PMC is yet to take action against ten blacklisted road contractors who were responsible in carrying out shoddy road work, which lead to potholes during the monsoon season
The Pune Municipal Corporation (PMC) is yet to take action against ten blacklisted road contractors who were responsible in carrying out shoddy road work, which lead to cause potholes during the monsoon season.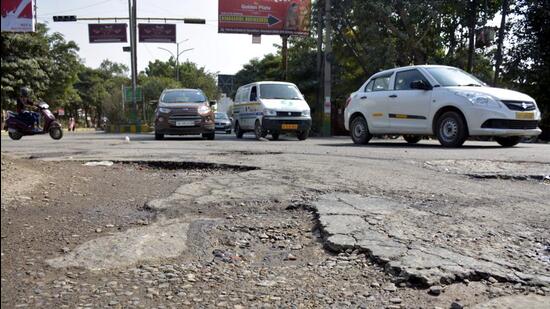 Since then, the PMC has backtracked and is mulling action against ten contractors. The remaining contractors went to court, which directed the civic body to conduct a hearing.
The civic administration has stated that it plans to reconsider its decision of blacklisting of contractors. The PMC road department was heavily criticised by citizens for allowing contractors to do shoddy road work.
After that, the PMC blacklisted 13 contractors and imposed a penalty of ₹15,000 each on 23 engineers for not professionally supervising and monitoring the road work.
PMC additional commissioner Kunal Khemnar said, "We heard the contractors where they reasoned out the work done by them . We will consider revoking the action taken against them."
The contractors had approached the court demanding that the action against them was one side and their side of the story was not heard. The contractors informed the court that some of them were blacklisted for road works which they had not carried out while some of them had to bear the brunt of the civic body for being blacklisted despite the road work being incomplete.
The civic body has blacklisted 13 contractors for shoddy work of 17 roads for six months due to potholes that developed during the Defect Liability Period (DLP). The PMC sought for a report of the roads under liability from the road department and a list of roads under liability was prepared and submitted. The said list was given by the municipal corporation to a third-party organisation called 'Engineers India Limited' and entrusted with the task of surveying the relevant roads. The company submitted its report to the municipal corporation on July 29, 2022. City engineer Prashant Waghmare had reviewed the report and recommended action to the additional commissioner and commissioner.