Private taxi stands to relocate to Aero Mall after January 25
Published on Jan 14, 2023 12:17 AM IST
Santosh Dhoke, Pune airport director, said, the contract of the prepaid Ola and Uber stands with the airport authorities will be over on January 25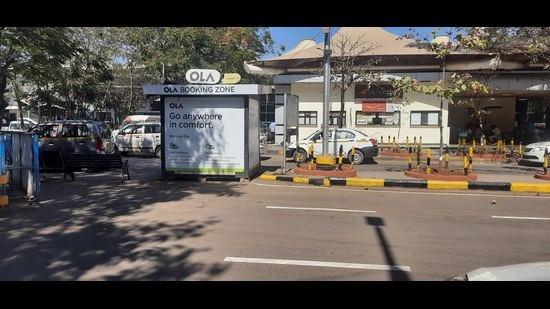 As the contracts of the prepaid Ola and Uber stands at Pune international airport are slated to end on January 25, the private taxi stands will move to the newly-constructed Aero mall thereafter.
Santosh Dhoke, Pune airport director, said, "The contract of the prepaid Ola and Uber stands with the airport authorities will be over on January 25. We will be moving these stands to Aero mall. The rent will be decided by the Aero mall authorities." Once the prepaid taxi stands move to the new building, the old building will have extra space to occupy more people.
"In many other cities, people have to walk 500 to 1,000 metres to get into a cab at the airport. At Pune airport, people will hardly have to walk 400 metres. Hence, it should not be an issue for flyers. We have a foot-overbridge (FOB) connecting the old building and Aero mall through which flyers can get easy access to the parking area where private prepaid taxi stands are expected to come up," Dhoke said.
However when a Hindustan Times reporter visited the airport on Friday, the staffer handling the booking counter said, "On January 25, the contract will be getting over. It is still to be confirmed where we will be relocating. I hope flyers don't face any problems after we relocate."
Abhay Shah, a frequent flyer, said, "Since Aero mall is not too far away, I don't think it will create problems for flyers. It is good that the locations of these stands are changing. It will decongest the traffic at the airport."
Only recently, many flyers had complained that private cab owners were charging very high rates. Rohit Shinde said, "If you are booking private cabs from the airport, you will be charged more. I am experiencing this on a regular basis and even after complaining, there is no response from the companies."