Pune district reports 2,502 new Covid cases, 41 deaths
Published on May 29, 2021 04:41 PM IST
This took the progressive count in the district to 1,011,632 of which 956,772 have recovered, 12,310 deaths and 42,550 active cases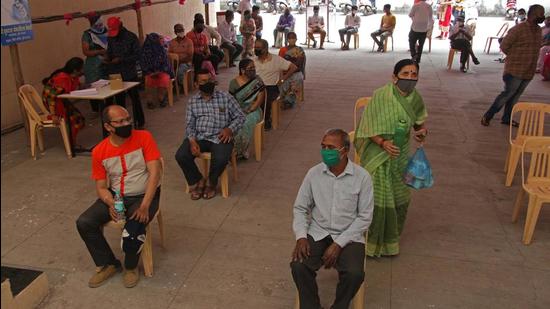 On Friday, as per the state health department, Pune district reported 2,502 new Covid-19 cases and 41 deaths due to the infection. This took the progressive count in the district to 1,011,632 of which 956,772 have recovered, 12,310 deaths and 42,550 active cases.
On Friday, Pune rural reported 1,406 new Covid cases which took the progressive counts to 285,823, and with 26 deaths the death toll went to 3,912. Pune city reported 604 new cases which took the progressive count to 483,198 and with 15 more deaths the toll went up to 6,650, while PCMC reported 492 new Covid cases and the progressive count went up to 242,611 and, with zero deaths, the toll went stood at 1,687.
The state reported that 31,671 patients discharged on Friday and 5,307,874 Covid patients have been discharged after full recovery. The recovery rate in the state is 93.24%. Also, 20,740 new cases were reported in the state on Friday and 424 Covid deaths were reported in the state. The case fatality rate in the state is 1.64%. Of 34,350,186 laboratory samples 5,692,920 have been tested positive (16.57%) for Covid until Friday. Currently, 2,154,976 people are in home quarantine and 16,078 people are in institutional quarantine.
Personalise your news feed. Follow trending topics