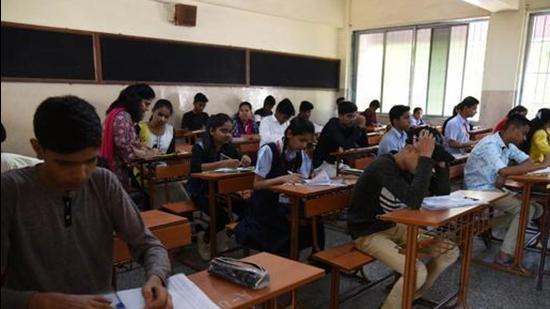 SSC exams: Mixed reactions to evaluation criteria by state
On Friday, the state government announced the evaluation criteria for the state board students of Class 10, the examinations of which have been cancelled this year due to the pandemic
By Dheeraj Bengrut
PUBLISHED ON MAY 29, 2021 04:28 PM IST
The state government's decision to declare Secondary School Certificate (SSC) results based on evaluation criteria saw mixed reactions from various stakeholders.
On Friday, the state government announced the evaluation criteria for the state board students of Class 10, the examinations of which have been cancelled this year due to the pandemic.
Varsha Gaikwad, state school education minister, said, all students who were to appear for Class 10 exams will be promoted, and marks will be given on the basis of the internal assessment of their performance this year and that of Class 9.
Shruti Mehta, a Class 10 student, said, "The decision to cancel the exams is not right, as we had put in a lot of hard work and prepared for the examination and were hoping to get good marks."
"I had got fewer marks in Class 9 exams and if I get assessed on those numbers then obviously I would get fewer marks in Class 10. This will impact on my further Class 11 admissions, so exams should be conducted," she said.
Another student Devaj Padhye said, "More than conducting the exams safety of students is more important during such health crisis. It is good that the state government has cancelled the exams, the only concern is that our assessment of marks should be done properly."
Last month the state government declared to cancel the Class 10 exams due to the increase in the number of Covid cases. After which a petition was filed at the Bombay High Court by professor Dhananjay Kulkarni challenging the Maharashtra government's decision to cancel the board exams.
"The decision declared today by the state education minister to cancel the Class 10 exams and through internal assessment method results will be declared doesn't have exact clarification. It has again created confusion among the students. There are several unanswered questions and it will impact the career of students," said Kulkarni.
"On one hand state government is planning to carry out result process through internal marks assessment, then will conduct Common Entrance Test (CET) for Class 11 admissions and if any student is not satisfied with his/her results then a separate examination will be conducted for those students once Covid cases are in control. This entire process is all uncertain and this case is in HC now," said Kulkarni.
Bandopant Bhuyar, state president of Coaching Classes Teachers Federation and Social Forum of Maharashtra State, said, "The state government has backed off from their responsibility and simply cancelled the Class 10 exams. The evaluation criteria are baseless, and we strongly oppose this decision."
Close