Tilak family members aspiring to contest Pune polls
Jan 19, 2023 11:57 PM IST
Though many candidates are willing to contest the election for Kasba Peth assembly bypolls, late MLA Mukta Tilak's family members have also shown interest in Pune election
Though many candidates are willing to contest the election for Kasba Peth assembly bypolls, late MLA Mukta Tilak's family members have also shown interest in contesting the election.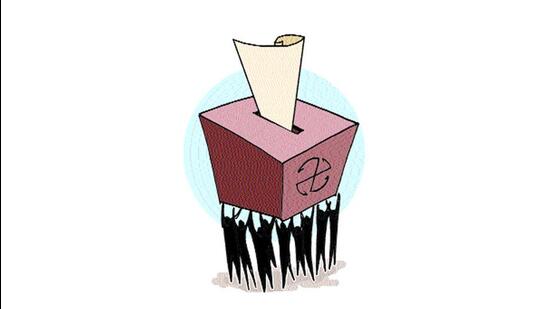 As the Kasba Assembly constituency seat fell vacant due to the demise of BJP MLA Tilak, the election commission on Wednesday announced bypoll. Immediately after the announcement, political activities have increased within the party and opposition as well as BJP have started political dialogue in the assembly constituency.
Mukta Tilak's husband Shailesh Tilak said, "We will follow the party's decision. If the party asks the family members, we are ready to contest the election. But party will take call on it."
A BJP functionary claimed both Shailesh Tilak as well as Mukta Tilak's son Kunal are ready to contest the election. "When Tialk was ill, family had launched their son Kunal in politics and he is participating in various political events," said a BJP member requesting anonymity.
BJP leaders Hemant Rasne, Ganesh Bidkar, Ashok Yenpure, Dheeraj Ghate have also shown interest for contesting the election.
A party worker requesting anonymity said, "We have been working for BJP for the past two decades. The MLA post is a big responsibility. The party would like to give justice to Tillak family, however, the descendent must first start his political career from municipal corporation."
Party workers said that as the bypolls are taking place in both Chinchwad and Kasba Peth, the party should give justice to family members of MLA Laxman Jagtap by appointing someone from his family in Chinchwad. To balance the party, the leaders should give a chance to a party worker, instead of a family member in Kasba Peth assembly constituency.
Congress and NCP leaders said that if the BJP gives candidacy to someone from Tilak family, then the party can think about unopposed elections, but if another candidate is fielded, there will definitely be an election.