Co-operative federalism: When states can play a central role
Updated on Oct 05, 2015 01:20 AM IST
Co-operative federalism gives states the space to carry out reforms for social justice, governance and job creation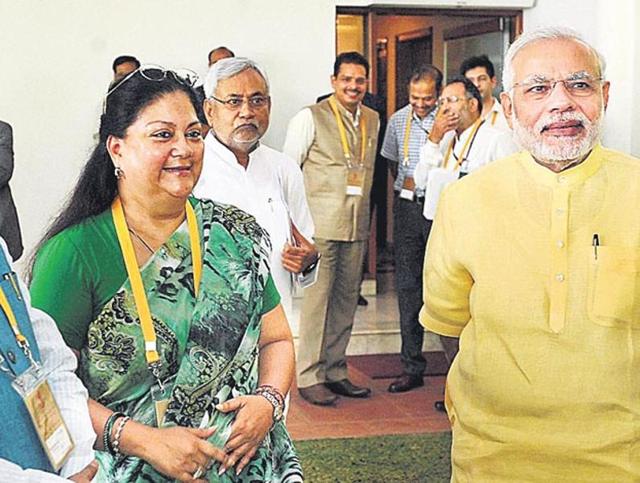 An important new phrase in governance today is co-operative federalism. What does this mean? Cooperative federalism aims to rebalance powers between the Centre and the states. The idea is that it is, perhaps, easier for the Centre to allow states to implement their own reforms agenda than try to impose reforms, sometimes contentious, on the entire nation. However, this is not to undermine the constitutional decree that India is after all a federal State with strong unitary features.
As India shifts its focus to delivering the social and economic democracy envisaged in the Constitution's Directive Principles of State Policy and elsewhere, the states are getting the space from the Centre for policy making and execution tailored to their local conditions. The Resurgent Rajasthan Partnership Summit in November will showcase the state's agenda of development and its three pillars: Social justice, effective governance and job creation.
Social justice: Economic growth is not an end in itself but must be an enabling factor in financing and delivering social justice because a modern State is a welfare State. Rajasthan is restructuring its public distribution system (PDS) by converting ration shops, which now open occasionally and offer three products for sale, into Annapoorna Bhandars. These bhandars will offer three to four brands of 150 products at below-market prices. This will convert shopkeepers into entrepreneurs and provide rural consumers choice at their doorstep.
Recently, we became the first state to move to amend the Right to Education Act with the objective of improving the standard of education by removing the provision of not detaining students till Class 8 and evaluating them on the basis of performance. The government, teachers and school management committees — all have been made accountable to ensure that children attain the prescribed minimum learning level of the appropriate class. We are also exploring PPPs for health delivery and education.
The Bhamashah Scheme, a family-based IT-enabled programme of financial inclusion, will serve as an end-to-end service delivery platform for subsidies, scholarships and pensions, and is strategically aimed at the women in households. Linked to this is also the health insurance programme, the best offered by any state, which would cover 1,700 ailments for up to Rs 3 lakh sum insured at a low administrative cost (3-7%) with a unique profit refund clause.
We are also driving the largest skill mission in the country in a demand-driven partnership with 300 employers. This will help the youth to make the most of livelihood opportunities that will be thrown up by the industrialisation being promoted in the state.
Effective governance: Inspired by the vision of 'Minimum Government, Maximum Governance', the state is creating a policy framework that makes governance more efficient and effective. This has started with a law reforms project that has three phases: Repeal, consolidation, and effectiveness. The Rajasthan Laws Repealing Bill, 2015, is expected to be passed soon and will scrap 248 laws. This will be followed by consolidation: For example, we propose to collapse the number of higher education laws that currently stand at 75. The third phase of effectiveness will re-evaluate the role of the State from a citizen's perspective.
Job creation: This is a complex phenomenon that depends on an amalgam of infrastructure, ease of doing business, labour regulation, skills and much else. Rajasthan was the first state to obtain presidential assent under Article 254 (2) to amend various labour laws to make them more employment-friendly. The labour reforms have been complemented by various other initiatives to substantially enhance the ease of doing business. The recent ranking of state governments puts Rajasthan at No. 6, a far cry from our erstwhile BIMARU status.
Rajasthan's new model of development reflects a policy window created by the realisation in New Delhi that delivery systems are controlled by states, which need to be given more space to take charge of their destiny. The Centre has delivered substantial political democracy since independence; it is increasingly the role of states to deliver economic and social democracy. The new phase of cooperative federalism gives states more freedom in creating fertile habitats for job creation because the economic reforms of 1991, which shifted India on to a higher growth trajectory, did not equally or adequately address all the factor markets for job creation: Land, labour and capital. Rajasthan has a new model of development that seeks to equitably address all three.
CS Rajan is chief secretary, government of Rajasthan
The views expressed are personal