Dawood focus no surprise, but a covert op should remain covert
Any covert operation to 'take out' Dawood Ibrahim from Pakistan cannot become an occasion for public grandstanding.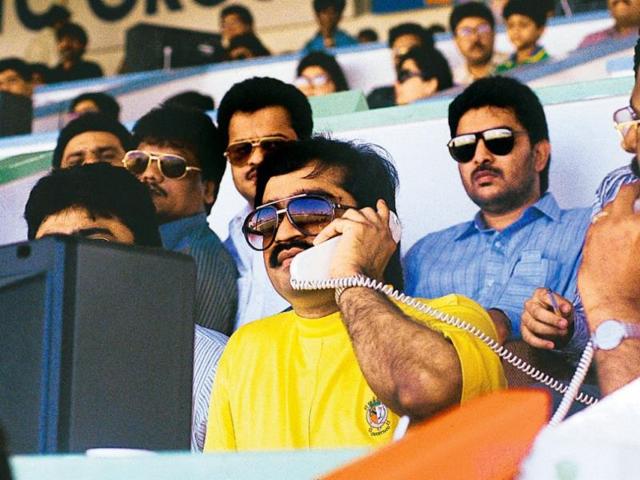 Updated on Sep 04, 2015 08:40 AM IST
That Dawood Ibrahim has lived a luxurious life in Pakistan for over two decades has always been that country's worst-kept secret as I discovered many years ago. It was a convivial evening in Karachi's upscale Clifton area. I was covering the 1997 India-Pak one-day cricket series, the first in Pakistan in almost a decade, and had been invited to a dinner by a fellow journalist. While comparing the relative merits of the cover drive of a Saeed Anwar and Sourav Ganguly, I slipped in the dreaded 'D' word. "So, I am told that Dawood Ibrahim lives in this same neighbourhood," I asked innocently. My loquacious host was unperturbed: "Yes, he does, but we haven't seen or met him yet". "Do you think I could meet him?" I asked politely. "We could show you the house," he said pointedly.
Next morning, we were driven towards a large, well-guarded, white bungalow. We stepped out of the car and began filming when we spotted another car pull up just behind us. "Must be your minders from the ISI, let's go or we'll be in trouble," our worried driver suggested. We had no choice. That is the closest perhaps any Indian journalist has come to tracking down India's most wanted in the last two decades.
On our return to India, an Intelligence Bureau official who saw our story on air asked for the tapes. We unhesitatingly provided it. "We already have this footage, there is nothing new in it," he told us later. He was right. If the fact that Pakistan has provided sanctuary to Dawood is well established, so is India's knowledge of his movements.
For years now, North Block has prepared several dossiers on Dawood but made little headway in capturing him. The central question is this: Is it the perfidy of a hostile neighbour or quite simply a lack of will on our part that has prevented us from getting Dawood? The truth is, it's a bit of both.
The Pakistani State has no intention of giving up its 'prized asset' despite all the evidence that India might provide of his involvement in the 1993 Mumbai blasts. Over the years, Dawood has built a strong network across various businesses: From real estate to hawala and fake currency rackets to betting. That one of the greatest Pakistani cricketers, Javed Miandad, chose to allow his son to marry Dawood's daughter only confirms how even Pakistani civil society has readily accepted Dawood as one of its own.
What is less well-proven is how a powerful section of the Indian establishment has also perhaps developed a vested interest in keeping Dawood out of the country. Senior lawyer Ram Jethmalani has claimed that Dawood was ready to strike a 'deal' to surrender in the mid-90s but the Maharashtra government, then led by Sharad Pawar, chose not to bite the bait. More recently, former Union home secretary RK Singh has claimed that a covert operation to 'take out' Dawood by using rival gangster Chota Rajan's gang was deliberately 'botched up' by the Mumbai Police.
That Dawood has had links with the police and political leadership in this country has been often whispered in power corridors. The only time it truly resonated in public discourse was during the 1995 Maharashtra election campaign when the BJP-Shiv Sena alliance used it to corner the state Congress leadership. But once in power, the alliance government did little to investigate and expose the patron-client links.
Now, the Narendra Modi government has sent out a firm signal that it wants Pakistan to hand over Dawood, and have his assets frozen globally. The desire to not allow Pakistan to obfuscate on Dawood's whereabouts is to be welcomed: too often, Islamabad has been allowed to avoid the 'D' question in their obsession with the 'K' factor.
Nor should the renewed focus on Dawood come as a surprise. It was, after all, national security adviser Ajit Doval who, as Intelligence Bureau chief in 2005, had planned the aborted covert operation to eliminate Dawood in Dubai during the high-profile wedding with Miandad's son. Now, Mr Doval has once again placed Dawood at the centre of his agenda to keep the heat on Islamabad.
However, the fact is, Mr Doval is no longer a spymaster who can operate in the shadowy world of spooks but is the public face of the country's security apparatus. Muscular diplomacy that aims to put pressure on Pakistan by releasing Dawood dossiers in the media has its limits as the collapsed India-Pak NSA talks have confirmed. Statecraft requires less noise, more concrete action; it can't end up as a propaganda battle designed to satiate domestic public opinion by talking tough. Israel, for example, doesn't fight its battle with Hamas terrorists in the media, it simply walks the talk. Any covert operation to 'take out' Dawood must remain that; it cannot become an occasion for public grandstanding. Else the suspicion will remain that 'bring back Dawood' is a mission that sells just in television studios.
Post-script: Soon after the 1993 Mumbai blasts, I had raised a controversial question -- why had Dawood, who in October 1992 was seen waving the Indian tricolour during an India-Pak cricket match in Sharjah and had offered gifts to the Indian team if they won, been transformed into the man who bombed Mumbai six months later in March 1993? Why had a Dubai-based smuggler become a Karachi-based terrorist? Was the demolition of the Babri Masjid in December 1992 the turning point?
In the answer to these uncomfortable questions might lie many an inconvenient truth to the life and times of Dawood Ibrahim.
Rajdeep Sardesai is a senior journalist and author. The author's views expressed are personal.

Read: Phone bill, passports nail Dawood lie; India has proof he lives in Pak
Close Story