India doesn't need a US-style presidential debate, but several informed debates
Oct 15, 2016 09:49 PM IST
A series of debates among senior leaders will also give voters a glimpse of their ideas and thought process since many among them will go on to occupy critical posts in the government
The other day I was watching the second edition of the Donald Trump versus Hillary Clinton US presidential debate, when my running mate called. "I wish India had a pre-election debate like the US. Don't you think so?" I was not too eager to get into a debate on this — the fun part had just begun in St. Louis — but my accommodating soul fell into the trap.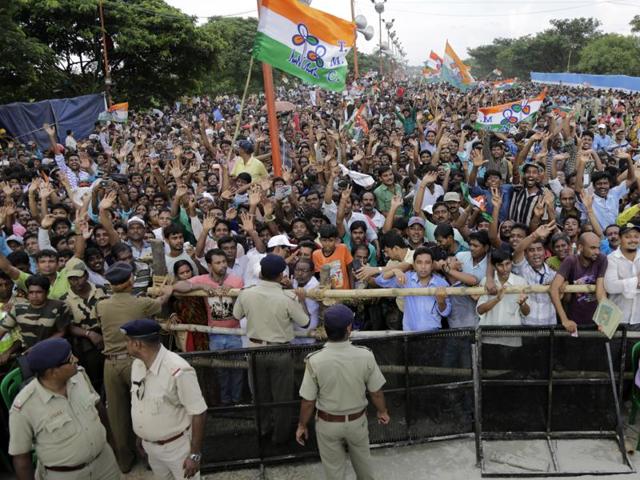 "Why do you think we need a structured US-style presidential debate?" I asked her. The friend, a urban voter, sprinted off the block: First, hearing candidates argue on specific issues gives a voter the chance to understand the candidate and his politics; second, with a population that is getting more networked, debates supplement the traditional rally and rent-a-crowd combination; third, politicians can get instant feedback via social media; and fourth, watching a candidate under pressure can give people a glimpse of his/her temperament. This is important, she concluded, because public events these days are stage-managed and orchestrated by PR agencies, negating any chance of getting to know if the person has genuine leadership qualities.
Read: As it happened: Clinton, Trump clash in 2nd US presidential debate
Her arguments are strong, but I still think a US-style debate does not fit India's needs or polity. Here's why: First, the US has a two-party political system that makes it easier to identify two candidates for a debate. India, on the other hand, has a multi-party system wherein the prime ministerial candidates of some parties aren't even known before we start the multi-phase voting; second, unlike the US, we have no system of primaries. The Democrat and Republican candidates in the US are chosen through a system of primaries that features debates between several politicians who are in the running for the post of president and voting by the members of the two parties. Third, India does not have a specialised non-partisan organisation — such as the Commission on Presidential Debates as in the US. The commission was established in 1987 to ensure that the debates meet certain standards. This, of course, is not a big hurdle. We are pros at setting up Commissions; one more will not hurt anyone.
Read: Despite Trump's efforts, young voters remain unswayed by Bill Clinton's history
Here's my pitch: We don't need debates between just two candidates, we need several between senior leaders of the parties in the poll fray. What we can take from the US system is the format, the structure etc. There are several compelling reasons for debates between leaders: First, our political campaigning is jaded, to put it mildly. Second, the level of discourse is abysmally poor and most parties use the same combination of strategies to woo voters: Personal attacks, promises (some of them seriously over the top) and the announcement of freebies. The poor pre-poll discourse is then carried to Parliament, where it is becoming rare now to hear soul stirring debates. [An aside, but a crucial one: The Punjab Election Commission has asked candidates contesting elections to take an oath that they will not offer allurements to voters. If it can be done, it can cure the freebie disease afflicting political parties].
Moreover, a series of debates among senior leaders will also give voters a glimpse of their ideas and thought process since many among them will go on to occupy critical posts in the government.
In article based on Why India Votes, series editor and London School of Economics professor Madhulika Bannerjee gives an apt description of Indian elections: "…election campaigns are rambunctious events, full of sound and fury, as the world is turned upside down, candidates trade insults, untold sums of unaccounted money change hands, electoral brokers use every trick in the book to deliver the votes they have promised to the party that pays them." In fact, in the run-up to the last general elections, senior Election Commission officials had called on candidates to avoid emotional outbursts as an increasingly acrimonious campaign reached its climax.
Read: Election Commission to define migrants, mull options for their voting rights
During the 2014 elections, I was in south Madhya Pradesh in the constituency of a veteran parliamentarian. In one day, he did seven rallies, and I attended three of them. Those were not big rallies but small village-level ones which generated considerable enthusiasm. In each of these rallies, he made a similar set of roti-kapda-makaan promises — only that he tweaked them according to the needs of the villages. But there was no debate/discussion on the big issues that plagued the regions: That year there was a land acquisition struggle going on the area; unseasonal rains had destroyed crops and the opposition government had not released compensation for farmers. A debate would have probably brought these issues out in the open, with the Opposition questioning the government in power to come clean on them.
The other thing that a debate can fix is — and this is an extension of the quality of debate — that it can push politicians to engage not only with roti-kapda-makaan issues — but new hot button issues such as gender equity, climate change, urbanisation, technology, the fourth industrialisation. Young, aspirational and networked Indian citizens would definitely want to hear different voices on these issues from leaders during these debates.
I also hope such debates, if we ever have them that is, will push politicians to do their homework and use data to corner their opponents, and also give birth to independent organisations that can fact check what they say and their promises because many of them are so over-the-top that it's easier to go to moon and back than fulfil them. In the US and Britain, there are organisations such as Politifact and Full Fact that do the fact checking. Such agencies can actually keep public representatives on their toes. By not engaging in direct combat, but making tall promises and dubious allegations against each other from their own corners, politicians are doing themselves, not us, a favour.
And yes, India's political campaigning has to match the pace of a fast-urbanising India. Before expanding on the thought, let me ask you a question: How many of you (urbanites) have been to a political rally in the last, say, five years? Not many, I'll bet.
This is not your fault: Rallies are not made for urban citizens; its designed to attract rural audiences. The parties are aware of that and that is why they are forced to cart busload of people from the outskirts of cities to fill the grounds.
How can they involve the urban citizens — who have limited time and attention span — in the political process?
You guessed it right: Have multiple structured debates between senior leaders within a time frame, with a defined list of topics mediated by an independent authority.
Here is a question for readers: A haphazard rally or an informed debate? Do let me know your choice.
chanakya@hindustantimes.com