Pollution a giant killer, and not just in the air. Watch out for toxins in water, soil too
Oct 22, 2017 08:22 AM IST
Pollutants seeping into air, water and soil caused more than one in every seven deaths worldwide in 2015.
Air, water, chemical and soil pollution cause 9 million deaths a year globally — making it a bigger killer than obesity (4 million), alcohol (2.3 million) and road accidents (1.4 million) combined, reported The Lancet Commission on Pollution and Health, on Friday.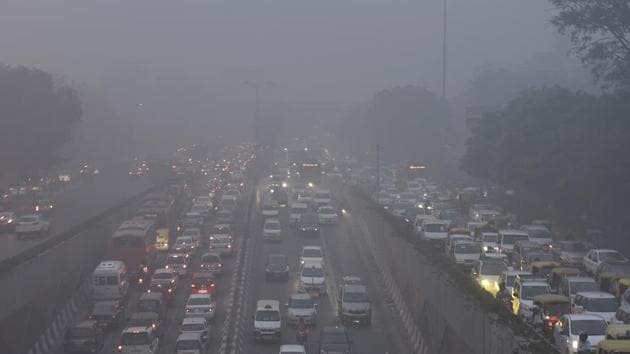 In India alone, pollution kills 2.5 million people each year, air toxins in indoor and outdoor air causing 1.81 million of the deaths, the Commission reported.
While rising air pollution levels in rapidly growing cities like Delhi and Beijing routinely grab headlines, what's less discussed is that 98% of urban areas with a population of more than 100,000 in developing countries do not meet the World Health Organisation's limit for particulate matter (PM) pollution of 10 ug/m3 of ambient air. That puts the health of almost everyone in urban India at risk from poor air quality.
Slow poison
How exactly does pollution kill you? Pollution has seeped into the environment at all levels, contaminating air, water and soil from toxins produced by industry, mining, electricity generation, mechanised agriculture, vehicular emissions and pesticide use, among others.
In 2015, more than one in seven deaths worldwide were caused by pollution, which caused 21% of all deaths from heart disease, 23% of deaths from stroke, 51% of deaths from chronic obstructive pulmonary disease, and 43% of lung cancer deaths.
Cities are the worst affected as they are home to 55% of the world's population and account for 85% of its economic activity, which pushes up population density, energy use, construction, traffic and garbage generated, all of which add to exposure.
This means you
Half of India's population lives in critically polluted areas that have noxious levels of nitrogen dioxide, sulphur dioxide and lung-clogging PM smaller than 2.5 if/m3. Apart from triggering asthma, wheezing and allergies, air pollution causes lung diseases, heart disease, stroke and cancers.
Air pollution also raises infections risk. Inhaled sulfuric acid paralyses the lungs' mucociliary clearance system that, in a healthy person, traps particulates and pathogens (bacteria, viruses, fungi) and moves them towards the mouth, where they are coughed out or swallowed to lower infection.
Since children breathe faster than adults per unit of body weight and are more physically active, they inhale contaminants in higher amounts. Children are also more likely to breathe through their mouths, which raises the amount of pollutants they inhale because particulates bypass preliminary filtration in the nasal passages.
Chemical assault
Chemical pollution is a rapidly growing problem, with its effect on human health both poorly defined and underestimated.
In India, the deaths of 32 farmers from pesticide poisoning in Yavatmal and adjoining districts of Maharashtra have made headlines over the past few months.
More than 140,000 new chemicals and pesticides have been synthesised since 1950, of which the 5,000 produced the most are widely dispersed in the environment. Less than half of them have been tested for safety and toxicity, which leads to environment degradation, disease and deaths.
While the world struggles to lower use of chemicals and pesticides like lead, asbestos, DDT, PCBs and ozone-destroying CFCs, newer synthetic chemicals such as synthetic herbicides, pharmaceutical waste and nano particles, among others, are entering the market with little pre-market evaluation, contaminating air, soil and groundwater with heavy metals and chemicals.
One of the chemical contaminants extensively studied is lead, which is found in batteries, some paint, leaded fuel, solder, waste incinerators and smelters. Lead toxicity causes hypertension, kidney failure, heart disease, stroke and neuro-development problems and cognitive impairment in children.
Workplace hazards
Toxins such as lead and other heavy metals, chemicals and electronic waste contaminate soil, air and groundwater, with risk rising in developing countries that have become dumping grounds for electronic and chemical waste.
Some of the better known occupational diseases from sustained exposure to toxins are bladder cancer among dye workers, coal-workers pneumoconiosis, silicosis in stone cutters and construction workers, leukaemia and lymphomas in people exposed to benzene, and asbestosis, lung cancer and other malignancies in workers exposed to asbestos.
Regulation has helped prevent occupational exposure in developed countries, and India needs to do the same to lower work-related risks to health, especially in small-scale businesses in the informal sector that offer no protective gear or health insurance cover to the millions who might literally be working themselves to death.