Transparent citizens in a land of opacity
Mar 21, 2015 10:06 PM IST
When the controversy over the BBC documentary India's Daughter broke out, I was not in India.
When the controversy over the BBC documentary India's Daughter broke out, I was not in India.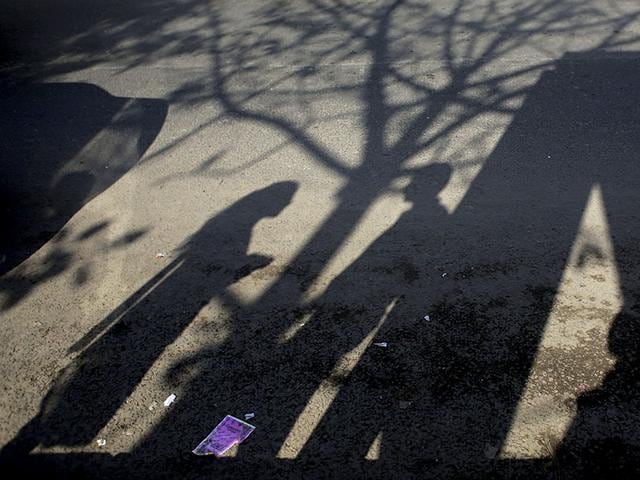 At an informal lunch meeting during the trip, a senior official of a European bank took me aside and asked anxiously: "I watched the BBC documentary. Is that how men think in India?" She was referring to the derotagory views of the December 16 gang rape accused and two lawyers on how women should conduct themselves in society. I must admit that I did feel uncomfortable when she asked the question, but then explained to her the context and the situation in India, the good, the bad and the ugly.
Unfortunately, the State decided to act in a different manner: It banned the documentary, earning universal condemnation. However, by the time the ban came, many friends of mine had already downloaded and shared it. It's still readily available, and I am pretty sure that the government also knows that.
Now this whole fracas about India's Daughter is not the first one in the 10 months the NDA has been in power. In January, it offloaded Priya Pillai, a Greenpeace activist, from a London-bound flight to stop her from deposing before a British parliamentary committee on alleged human and forest rights violations in Madhya Pradesh.
The point that I am trying to make here is that dissent is a part of a democratic culture and the government should learn to accept it. It must pick its battles carefully because it must realise that other than public condemnation, it will also have to tackle the legal questions. The Delhi High Court admonished the government in the Greenpeace case, saying that the State can't muzzle dissent. "The State may not accept the views of civil rights activist, but by itself, cannot be a good enough reason to do away with dissent," it said.
In the BBC documentary case, the Delhi High Court has directed the government to place before it the records based on which the Centre had issued the advisory barring the media from broadcasting the documentary.
In today's inter-connected world, individual freedoms are expressed in terms of personal choices, cultural expressions and political commitments. They are more visibly manifest among our young, who expect transparency from the State and public institutions. This is a dissatisfied generation and their unmet demands nurture irreverence. The social media enables newer forms of self-expression and snatches of clickable delight. So putting them in jail for an anti-establishment tweet or a Facebook post will be seen — and rightly so — as an infringement of personal liberty.
There used to be a time when regimes were paranoid about the political motivations and cultural agendas of minorities. Today, in India, the pressure on them is on for sure, but everyone else appears suspect too, unless they adhere to one kind of belief, language and diet.
The "guardians" of tradition and security in both the non-government and official spheres seem to be threatened by these expressions of freedom. Right-wing groups do not want women to wear jeans, they seek to regulate whom they meet and hook up with, how many children they ought to have, etc. For that matter, the entire project of India's social renewal appears predicated on the control of women.
Are we planning on closing our windows to the world? Can India be the cultural force that it wants to be without engaging with ideas and without the willingness to confront uncomfortable elements of its past and present? Do we want to be like China, which shut itself off once to foreign influences, thereby rolling back its historical advantages?
India is a combination of different ecologies that enable both the separation and mingling of various collectives, marked by different languages, ideas, customs, and cuisine. It is the infinite multiplicity of such interactions that produce India's distinctiveness and genius. Last week, many of you may have seen a photograph something like which appears after every new government takes over: All MPs in one frame. Look at that frame once again. What do you see? I could count at least 10 to 11 types of head gear and several types of regional attire. How boring it would be if it was like the Chinese Communist Party photos where everyone looks the same in their black suits, white shirts and gelled hair.
Governments would do well to remember that efforts to homogenise that complexity have historically not worked, nor are they likely to in the future. Instead they ought to embrace social complexity for what it is instead of seeing it as source of forbidden dissent. Prime Minister Narendra Modi himself pointed to the importance of this when speaking to the Sri Lankan parliament recently. There he recognised that all nations in South Asia "have dealt with the issues of identities and inclusion, of rights and claims, of dignity and opportunity for different sections of our societies". He underlined that diversity can be a source of strength of all and noted that "when we accommodate the aspirations of all sections of our society, the nation gets the strength of every individual".
These are much-needed words but they can translate into reality only when governments understand fundamentally that diversity and dissent often go together. It is not only the exercise of a constitutional right in practice but in many cases it is the most reliable set of eyes and ears on the ground that governments can rely on.
Today the narrow view of diversity is backed by a strong surveillance regime. There is perhaps a belief that surveillance technology will over time flatten out awkward social issues. We have one of the most intrusive surveillance systems in the world, thanks to investments in technology, alongside a very weak regulatory framework. As a columnist wrote recently, we have a situation where the citizenry has been made transparent while the State has become opaque. This situation perpetuates an adversarial relationship between the State and its citizens, which is not healthy for a democracy.
Of course, there is the balance between liberty and security that we need to seek. But right now, the liberties are under such daily pressure that it is difficult to focus entirely on other values. A government that is seen as ferociously protecting the liberties of its citizens is more likely to earn its trust on security.
"Exciting news! Hindustan Times is now on WhatsApp Channels
Subscribe today by clicking the link and stay updated with the latest news!"
Click here!