Astro queries rise amid Covid-19 lockdown: Overtime for astrologers and tarot readers
Updated on Apr 23, 2020 12:00 PM IST
To deal with the unusual times like these, many people are seeking advice and answers to their financial and other queries form practitioners of occult sciences such as astrologers, and even tarot card readers.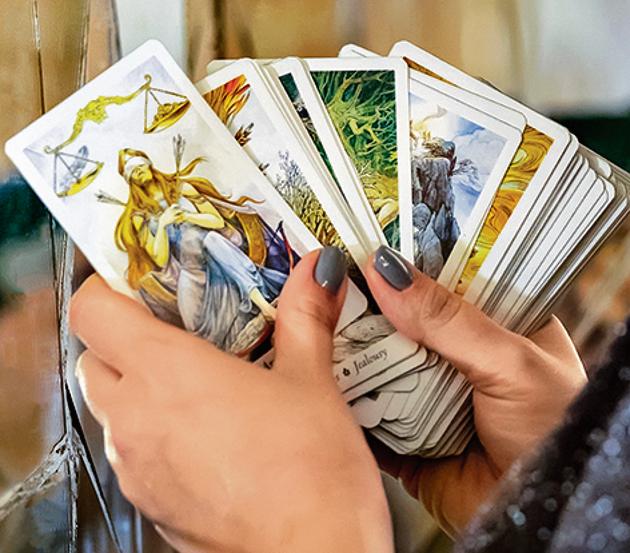 Amid lockdown, while some professionals are working for extra hours from home to cope up with the loss that the economy is bearing, many are forced to sit idle for the nature of their jobs needs them to be physically present at their work place, which is not possible at this point. But, in both the situations, people are worried about their jobs, career, businesses and future in total considering their sources of income have hit a blow, and so have their relationships at home during quarantine. So, what could be a better way to seek answers than dialling up an astrologer or getting on a video call with a tarot card reader!
READ | Astrology meme account finds 'cure' for boredom during social distancing
Some tarot card readers have been reportedly addressing about 20 to 25 queries in a day, during this time. Madhuri Balodi, a Delhi-based tarot card reader has started addressing to queries on Instagram for free, and has replied to more than 200 people so far. She says, "I'm reading cards everyday from nine in the morning till two in the night. There are at least 25 to 30 new request from unknown people; the highest I have ever taken. And these are not just from India, but from people across the world including Australia, Dubai and California. Everyone is curious to know about their job security and career."
READ | Coronavirus update: Full list of Delhi's 89 containment zones, Campa Cola Gali is the latest addition
Rishi Singh, a Faridabad-based astrologer adds, "My schedule is packed. I have never dealt with so many people in a day. I know their queries would be related to jobs because everything is so uncertain. But, I was shocked to notice the rising in conflict among couples. A lot of people are dealing with tensed relationships, and have come to me seeking advice."
Sharing a similar experience, Radha Thakur, a Mumbai-based tarot card reader says, "Around 20 people call me everyday, and it has increased manyfold in the last few days since the lockdown has extended. First, most ask about their career, and I kind of know by now that their next question will be: When will this virus end?"
Nancy Patnia, a Gurugram resident, says she has also consulted her family astrologer during the coronavirus lockdown. "Our pandit ji knows how to read the planetary movements and informs us about their impact on our lives. So, my mother, dad, brother and I called him up separately to know about our lives now and what will happen once the virus goes away. My father is dealing with huge losses in his business and is so tensed these days that we couldn't see any other option to find these answers," adds Patnia.
Author tweets @ruchikagarg271
Personalise your news feed. Follow trending topics