Are warm-up games becoming history?
Feb 03, 2023 08:43 PM IST
With the trend of curated net sessions becoming common, the romance of tour matches, which were an event before the big event, is fading away
There was a story about the 1971 West Indies tour, when India won a series there for the first time, that the late Ajit Wadekar would tell with great relish. It wasn't so much about the Tests as it was about a tour game -- the Indians vs the Board President's XI.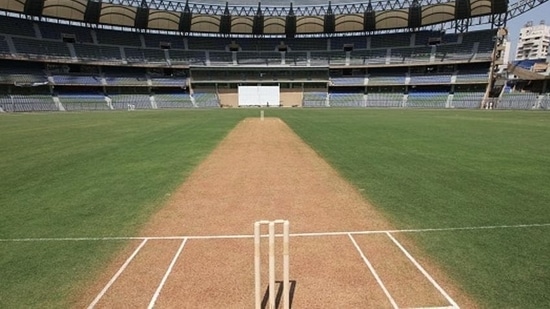 The West Indies were considering Jack Noreiga, an off-spinner who was getting a lot of wickets in domestic cricket. But their best off-spinner was the great Lance Gibbs. So, in the match against Board President's XI, Wadekar said India gave him as many wickets as possible to gently nudge the West Indian selectors towards Noreiga. They had to pick him for the Tests and they did.
In the first Test, Noreiga didn't have to bowl too much. But in the second Test, on a real turner, the experienced Gibbs would have run through India but Wadekar and Co still managed to play Noreiga (even though he took nine wickets) and won by 7 wickets. That's where India's winning streak started. Noreiga played only four Tests in his career and all four were against India in 1971.
This is but one of the stories that old-timers recall fondly. If there were no tour games, Dilip Sardesai wouldn't have impressed Lala Amarnath with his technique in a match against the touring Pakistan team in 1960/61, Anil Kumble wouldn't have got a chance to push for a Test debut with a 6-wicket haul before the start of India-England Test series in 1990. Dennis Lillee would never have played against Sachin Tendulkar, which he did for ACB Chairman's XI against the touring Indians at Perth before the 1991 Test series. Mumbai and Sachin Tendulkar wouldn't have gone after Warne before the 1998 Test series.
Alas, the idea of warm-up or tour matches is fast losing its allure for visiting teams, which are usually strapped for time or worried about the pitch or the quality of the opposition. Australia have decided to skip a tour game ahead of the Border-Gavaskar Test series that begins on February 9 in favour of a four-day training camp at the KSCA Ground in Alur (near Bengaluru). Imitators and doctored pitches are the order of the day and they will be hoping that match simulation turns out to be better than match practice.
CONTROL OVER PREPARATIONS
For the Australians, the preference for simulated nets over tour games has become a common practice, having done that before last year's Test tours of Sri Lanka and Pakistan. To be fair, India do this regularly too.
"The thing is India is no longer foreign to any top Australian player," Jatin Paranjpe, former India player and selector, said. "Having played here frequently, be it more white-ball cricket, they know all about Nagpur, Delhi, Dharmsala and Ahmedabad (Test venues)."
It's a school of thought becoming common in today's cricket with the gulf between formats being bridged with a more aggressive brand of Test cricket at play.
"If you want to play, it should be a proper first-class match," said R Sridhar, a member of India's support staff when Ravi Shastri was the head coach. "When tour matches are not eleven-a-side, there is no intensity. It becomes an extension of match simulation where someone walks in, walks out and half the team is in the nets when the match is on. Sometimes, it's a struggle to find eleven people on the field."
In India's tour game against Leicestershire ahead of last year's Birmingham Test that was postponed due to Covid, some Indian players took the field for both sides.
The major reservation touring teams have against side games stems from a lack of trust in getting to play on pitches that they want. "When they opt for a first-class tour game and get a paata (flat) wicket, that's not going to help. Or if they get a rank turner, the home side could look to play with their confidence by employing some good spinners," said Sridhar.
Call it gamesmanship but it's something Indian teams got used to when they did not have a fast-bowling arsenal of their own to land the counter. That certainly appears to be Australia's line of thinking too.
"Have you ever been pre-tour with us (Australia)? They can be spinning wickets when we play but we go to the practice matches and they are green Gabba-like wickets out there (in India), so what's the point," batter Usman Khawaja recently told reporters.
Khawaja may have forgotten but the tour game in Mumbai before their last tour of India in 2017 was played on a batting-friendly deck. But Smith, who scored a hundred in that match, also holds the same opinion on tour games — 'irrelevant'.
THE UPSIDE
Former Australian captain Michael Clarke's view is more old-school.
"No tour game before the first Test in India. I hope I'm proven wrong but I think that is going to be significant," he told Big Sports Breakfast. "Batting in those conditions in one-day cricket and T20 cricket is one thing, batting in Indian conditions in Test cricket is a completely different game."
India No 3 Cheteshwar Pujara has been a big advocate of 'there is no match simulation like match practice'.
And over the years, many have argued about the benefits of spending time in the middle. You get used to the conditions and acclimatise way better than you could in a net session and if you do well, it can set you up for the rest of the series as well. It is all about finding your bearings before the real test begins.
Either way, Australia's performance in the Test series might turn out to be an eye-opening experience in more ways than one.
Enjoy unlimited digital access with HT Premium
Subscribe Now to continue reading