Chris Gayle keen on owning Indian Super League team
Published on Jul 14, 2017 05:54 PM IST
West Indies cricketer Chris Gayle has shown interest in owning an Indian Super League (ISL) team.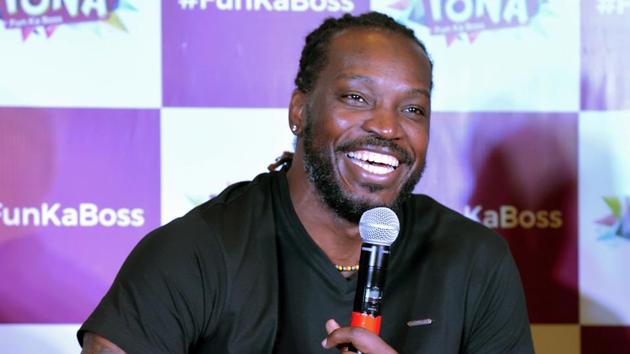 Press Trust of India, Bengaluru |
Press Trust of India
Swashbuckling West Indian opener Chris Gayle today showed interest in owning an ISL-type team and said he is in discussions with few stakeholders for some commercial ventures.
"I would definitely love to own an Indian Super League kind of team, but what best one can do is to get involved in it while you are active playing cricket," Gayle told PTI at an event here.
Gayle said cricket itself is business and all the stakeholders want to raise money as much as possible.
READ | Mumbai Indians' Rohit Sharma gets special WWE gift for Indian Premier League win
"Business will always come in, once you produce scintillating on-field knocks. People and companies will chase you, but cricket itself is business. Everybody wants to generate as much revenues as possible," he said.
Gayle also said big names like Sachin Tendulkar and Sourav Ganguly are owing teams post-retirement because they want to foray into the world of business.
"If you feel you have enough time to venture into it, so do it even if you are an active and busy player, but if you feel you can't, you can always foray into this venture post- retirement," he said.
READ | Arjuna Ranatunga says India vs Sri Lanka World Cup final was fixed, wants probe
Tendulkar and Ganguly own Kerala Blasters and Atlético de Kolkata, respectively.
Asked whether he is tying up with any other commercial ventures, Gayle said, "Definitely. There are a few projects under the table which are actually under discussion as we speak."
It would be a great gesture from marque players like him to pick up stakes for owning non-cricket teams, Gayle said.
READ | Misbah-ul-Haq awarded honorary life membership by Marylebone Cricket Club
"As cricketers, you want to do good things for other sports as well, especially when you are associated with big brands. It is a great gesture, for sure," he said.
Yesterday, Gayle had announced an undisclosed investment in IONA Entertainment, a Bengaluru-based gaming company.
IONA, at present, has one 70,000 square-feet gaming venue at Virginia Mall here.
It had raised an initial round of funding from Singapore-based Vestasia.
Personalise your news feed. Follow trending topics