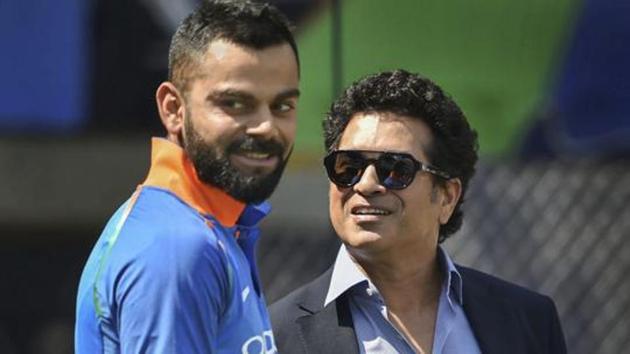 EXCLUSIVE - Virat Kohli more versatile and tougher than Sachin Tendulkar: Jeff Thomson
Jeff Thomson said that Sachin Tendulkar was extremely good but Virat Kohli is just tougher than the Indian cricket team legend.
Hindustan Times, Bhubaneshwar | By Arnab Sen
UPDATED ON NOV 05, 2018 12:43 PM IST
If there was one fast bowler in international cricket who gave batsmen nightmares it has to be the Aussie speedster Jeff Thomson. Currently in India for the Ekamra Sports Literary Festival, Thomson gave a definitive answer to the never ending debate on who between Sachin Tendulkar and Virat Kohli is a better batsman.
"I think Virat Kohli is probably more versatile. I think he is more tougher. I mean Sachin was very good too but Kohli is just tougher, he can do what and when he wants to," the tearaway paceman said during an exclusive conversation with Hindustan Times.
Thomson was also very clear about who he rates the best fast bowler in modern times. In his book, South Africa's Dale Steyn stands taller than the record breaking Englishman James Anderson, who recently overtook Glenn McGrath to become the highest Test wicket-taker.
"Most of James Anderson's wickets have come at home. He doesn't have wickets to show in South Africa and Australia. Jimmy is a good bloke but he prefers seam bowling while Dale Steyn can get wickets anywhere," Thomson opined.
Talking about India's current fast bowling attack, Thomson felt that these bowlers can finally win India a Test series Down Under as Australia's batting is woeful currently.
"They are up there, your bowling attack is probably equal of ours. We have a good attack too. But our batting is woeful without Smith and Warner. If I were bowling to these Australian batsmen, I wouldn't lose much of sleep."
Thomson also praised Jasprit Bumrah for his transformation into one of the finest bowlers in the world currently and said that the paceman's unconventional action is a major reason behind his success.
READ: Top 30 knocks by Virat Kohli on his 30th birthday
"I think he is getting better the more I watch him. He has got better control and sharp. He is strong and it helps."
"To be not stereotyped is a bonus because the batsmen practice a lot and they want things to be simple. The last unconventional bowler was Malinga who was a slower version of me. Anything that is unusual can be effective provided the guy who is bowling can control it," Thomson said.
On his prediction for next year's World Cup Thomson said that Pakistan are a big threat despite their poor show in the Asia Cup as they have a team full of bits and pieces cricketers who can be dangerous on their day.
Close