Indian cricketers' transformation: From brand ambassadors to brands
Updated on Sep 28, 2017 11:47 AM IST
Extra attention for an outstanding athlete is not surprising considering cricket stars are role models and present-day royalty. Virat, for instance, is King Kohli whose sway extends beyond cricket's field of play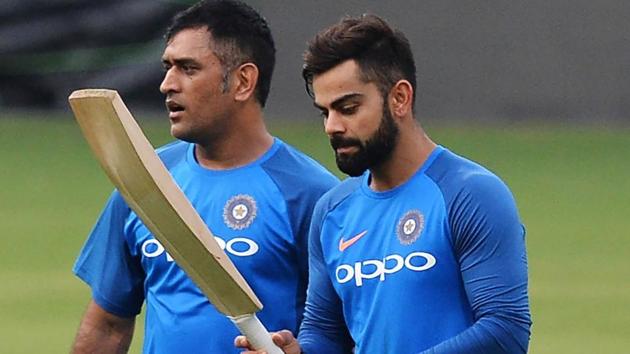 In what is a spectacular rise, Mithali Raj is cricket's latest celebrity. The last few months, her appointment diary is full with felicitation ceremonies, KBC, motivation lectures, corporate events, photo shoots, media commitments --- even a TV commercial to endorse agarbatties!
Such attention for an outstanding athlete is not surprising considering cricket stars are role models and present-day royalty. Virat, for instance, is King Kohli whose sway extends beyond cricket's field of play.
READ | Virat Kohli's India eye perfect 10, Australia aim to break overseas woes
Earlier, the celebrity business was simple and less nuanced. Then, cricketers endorsed products and helped sell soap, scooters, mobiles, colas and cars. Later, the rules changed and the player, now the 'brand ambassador' was more actively engaged to front a product, campaign, project or a business venture.
Taking a cue from the corporate world, others too saw merit in using cricketers to spread social messages. The long list of brand ambassadors includes Sachin Tendulkar whose body of work is impressive: he backed various campaigns from anti-drug to polio eradication, open defecation and beti padhao. Rahul Dravid hit out against tobacco smoking. Virender Sehwag batted for road safety, Yuvraj Singh for cancer cure and Anil Kumble for wildlife protection.
READ | Virat Kohli lauds 'superstar' Hardik Pandya after series win over Australia
Virat Kohli works with the Election Commission and Suresh Raina is actively engaged with the Swachh campaign.Cricketers have also stood up for the armed forces. SRT is a Group Captain of the Air Force; MSD and Kapil Dev Lt Colonels in the Territorial Army. Virat supports the BSF; his posters greet passengers in the arrival lounge of Srinagar airport.
The reasons for leveraging the stardom of Sachin/Dhoni/Virat for the larger good are easy to understand. Brand ambassadors ensure media coverage, 'mileage' and connect. Stars do this happily, driven by a desire to 'give back', repaying a debt for the affection and adulation they receive.
READ | Virat Kohli's Indian cricket team can be 'greatest ever' in ODIs: Sunil Gavaskar
But does celebrity endorsement and the business of public service messaging really work? Stars attract eyeballs but whether they influence behaviour is debatable. There are cynics who feel splashy media attention is quickly forgotten and the noble intent of 'inspiring and motivating' is a myth.
There is no disagreement, however, that the commercial clout of cricket stars has gone through the roof. With growing reach and a large fan base, thanks to the social media, cricket stars are not just brand ambassadors but brands themselves.
For star players, measurable popularity in terms of followers is more than an ego boost. Active presence on social-media platforms is a commercial asset. Marketing experts call this 'brand value' but in simple language it means the popularity is a fixed deposit that can be readily encashed.
READ | Virat Kohli has transformed MS Dhoni's cricket career, says Sourav Ganguly
Already, this trend is visible. Just as the Bollywood Khans prefer to produce their own films, top cricketers leverage their stature to create business ventures. Dhoni and Virat have successfully moved into the fitness, sports and fashion industry. Both also have stakes in non-cricket sporting leagues. Zaheer Khan is in the hospitality business, Harbhajan in cricket clothing and equipment.
The bottom line: when it comes to business, celebrity cricketers are genuine all-rounders!
(Amrit Mathur is a senior cricket writer and has been involved with IPL in official capacity)
Disclaimer: The opinions expressed in this article are the personal opinions of the author